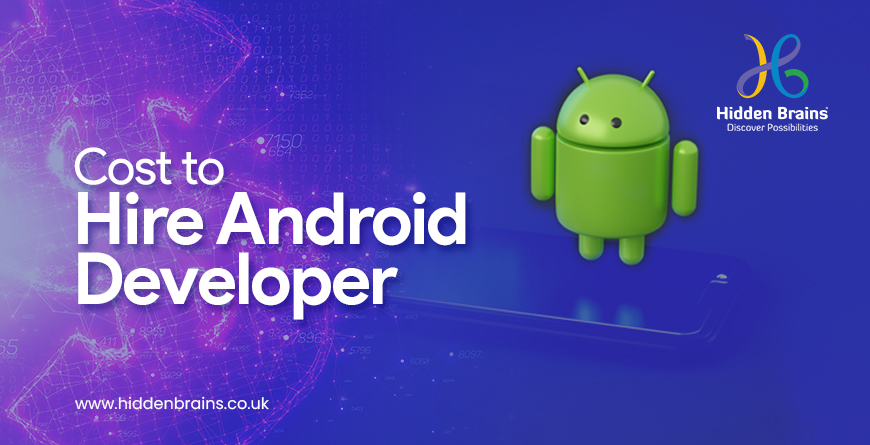 Offshoring is simply known as the process of providing or utilizing digital services to different companies. Offshore outsourcing removes the headache of hiring for an extended period since digital services can be outsourced from other companies for a certain period. This means you can hire android app developers and pay for their services to develop apps for your business and create an excellent environment for your customers to interact with your business. Hiring offshore android developers can bring you the most significant benefit.
Offshore outsourcing is known as hiring android app programmers and acquiring their services from outside the business where the business is based. The greatest advantage is that you can rent services from low-priced areas to get the job done at a very affordable price.
While many entrepreneurs see the benefits of outsourcing development offshore, others are firm believers in building their development teams in-house. The only major issue that needs to be addressed is quality. It can be challenging to make accurate judgments about foreign software developers, and you may be unsure about the quality of your app's code.
However, it is now possible to research offshore development companies extensively through the Internet. Entrepreneurs can view company portfolios, testimonials, and other necessary information online. However, it can be scary to some entrepreneurs because they can't rely on the final product, as many development companies tend to display generic projects in their portfolios. Keeping these aside, there are several benefits of hiring offshore developers.
Call us today for a FREE no-obligation quote.
WHY OFFSHORE DEVELOPERS?
Offshore development companies are usually based in countries with competent resources. They can provide high-quality IT services at much lower prices than local development companies. The main areas where an entrepreneur can get services from an offshore development company or android app developers are customized design, enterprise software development, web and mobile development of his apps, and software maintenance or upgrades.
Each offshore IT solution provider has an engagement model and follows its specific SDLC (Software Development Lifecycle). Hiring a company that offers end-to-end software development services is always better.
Whether you build an in-house development team or hire developers from big cities like London, Sydney, or Los Angeles, you have to pay big bucks for your software projects. In addition, there is intense competition for talent in these metropolitan areas, making it very difficult to retain a qualified workforce for the long term. That's where offshore development companies come in.
If you're looking for an affordable way to develop custom software for your business, the offshore software development model is for you. However, some aspects should be considered when hiring android app developers or a suitable offshore development partner.
ASPECTS TO BE CONSIDERED
Recruiting a broad talent pool at affordable rates is one of the main goals of offshore software development. As an entrepreneur, hiring a dedicated app developer from a reputable offshore software development company can easily save you time, effort, and money.
However, factors such as the following should be considered −
Take time and hire
If you want to add value to your business through IT solutions that work smoothly, investing extra time before hiring a company can pay off.
A good amount of research can be done on the shortlisted offshore development companies' past work, customer reviews, the technology they use, and overall work. prefers to meet with the company's previous or existing clients to learn more about their approach.
If you spend enough time choosing the right offshore development partner here, it will be worth it for your company. While one might feel investing a lot of time can be detrimental to the company's interest, it is in fact the opposite. You can help your company progress by investing this time in hiring the best offshore developers.
Communication
Communication is the key to a successful offshore project. Whenever you hire an android app development company from abroad, the language barrier can be a major obstacle to the success of your project.
Some entrepreneurs focus on the MVP (Minimum Viable Product), and the fate of the company depends on the success of the MVP. In such scenarios, you need clarity in your communication to create a successful MVP with the required functionality and optimal performance.
Before you hire a team of offshore developers, you should have several discussions about different communication methods and ensure you employ the right strategy to hire the most efficient offshore developers.
Remember, proper communication can help maintain complete transparency between both companies and also ensure a better-finished product. Thus, it would be best to have a detailed discussion on the needs and requirements, expectations, budget, and risks to finally develop a successful project.
Performance
After all, business software performance matters. It's impossible to get quality software cheaply and quickly. Simply put, choosing a combination of fast and cheap services from an offshore development company may require you to compromise on product quality or performance. It becomes a big problem.
It's no exaggeration to say that quality should be considered when hiring an offshore developer. You should consider all hourly rate options before choosing the best development team for your project.
However, it is crucial to strike the right balance between ensuring high quality and not exceeding your budget. One must research their selected team of offshore developers and ensure they can align with your budget. In fact, it would be best to have a detailed conversation about the things you can achieve in your budget and if you have to compromise on quality. Remember, some offshore developers might charge you more than the existing rate. In such cases, you might end up exhausting your resources, whereas you could have completed the task by hiring more efficient yet affordable offshore developers.
Leadership
When you hire an offshore developer, and the whole team is working on the project, the managers must ensure that they can effectively lead their teams to meet deadlines without compromising software quality. Poor leadership can lead to chaos along the way. Additionally, good leadership can help them achieve their targets seamlessly and without compromising on quality.
Make sure you hire offshore developers that have a proper organizational structure so that the works are equally distributed and completed systematically.
Call us today to leverage the benefits of hiring android developers.
BENEFITS OF HIRING OFFSHORE ANDROID DEVELOPERS
The following are the key benefits of hiring offshore software developers:
Reduced cost
This is the greatest benefit of outsourcing your project to an offshore development partner. Reduced labor costs can make the project very cost-effective. Also, you can hire talented developers from different countries, like India, the UK, etc., to perform the most important tasks. They have better insight into the domain and an understanding of the company's values ​​while working on client projects.
Many countries also offer tax incentives for companies that hire offshore developers, making the process even cheaper.
Remember, keeping an in-house team can exhaust your company's resources. Instead, outsourcing the projects can help you save your company's resources and use them for other purposes. Moreover, you might not need offshore developers all the time. Thus, keeping an in-house team would mean paying them even when your company does not have enough projects. Thus, it would be best to outsource them to ensure the diligent use of resources.
Talent acquisition
Less competition and more talent resources make it easier for companies based in the US and Europe to recruit and retain talent abroad. This is one of the reasons why such companies prefer to hire mobile app development companies from countries such as India. Further, it helps in attracting the best-suited professionals in the industry to get the best results.
High quality
A reputable offshore development company has a capable in-house team and cutting-edge tools to tackle highly complex projects. There are ambiguities in outsourcing, but a trusted and reputable offshore developer can always deliver on its promises. Thus, one does not have to worry about the quality of projects being developed. Infcat, outsourcing them from offshore developers can help you guarantee great quality within your budget, which would have been impossible in the case of in-house teams.
Management
Offshore developers operate in a range of industries and work in well-managed companies. All you get is complete security with a product that works seamlessly. In short, one does not have to worry about anything if they have offshore developers. They care about minute details and offer an impeccably finished product.
Here are some ways stating how hiring Android developers offshore can increase your android app development team and business productivity.
Error-free projects
Hiring overseas developers will benefit you as they are always experienced. They are highly capable and reliable. We always take it passionately to complete it as soon as possible. This ensures error-free project submission.
Effectively delegate tasks
As you expand your business development, hiring developers to handle the increased work makes sense. If you find multitasking useful, it can only do so much. You will need to hire a developer to complete each task properly.
However, if you don't want to waste your budget and want to run your business smart, you can consider hiring an offshore developer. Together with international Android app developers, you can add members to your team and divide the workload evenly. Hiring developers from abroad gives you more flexibility in your work. Offshore developers help you add developers with different goals, skills, talents, and environments to your team. Help your teammates learn more from them.
Enhances productivity
With the development of Google's latest version, KitKat, Android has opened up many possibilities for customers. The combination of search automation and data on mobile has popularised many new features. With these Android developers, you can access all your info, data, contacts, and other apps like Gmail, Chrome, Maps, etc. And Google's virtual assistant can help you learn a lot of new things.
With this technology, all her android developers can create and design great apps they like. As a result, the Android platform improves productivity and overall user involvement.
Call us today to hire android developer.
Control
If you have a big project, you can also hire an offshore developer to form a small team. The team will follow your instructions and work the way you want for the project.
You can fully manage your team, plan, decide, and develop strategies to dictate how your team works. It helps you to have complete control over your project operations. You can specify and add additional functions that you want to display in your work. You always work on a project and do 100 continuations.
Individual services
Depending on the work and project needs, Android developers dig into the needs of their applications. Offshore developers always add new suggestions and approach to improve the application. Such suggestions add to the engaging factor of the applications and help them keep up with rapid technological advancements.
Rate difference
Differences in exchange rates can be a great advantage in increasing your earnings. Helping both developers and owners make a difference in exchange rates always leads to more profits. It's just one example of why people look for an economical way to raise their prices. The same principle can be practiced when using different exchange rates to increase your earnings.
Conclusion
Hiring an offshore developer is a tricky job that requires consideration of various aspects. Finding the right offshore development company opens up a new world of possibilities and new horizons of opportunity. As technology advances, geographical boundaries blur, and finding the right software development partner becomes relatively easy. In a way, you can enjoy the benefits of offshore development since hiring an offshore developer, full of different skill sets, guarantees good project delivery. Offshore developers are full of different skill sets.
Do Not Forget To Visit Our Robust and Secure Services:
Mobile App Development Company in The UK | iOS App Development Company In the UK | Android App Development Company in the UK | Web Application Development Agency in the UK | PHP Development Company in the UK | ASP.NET Development Company in the UK | Hire Developers in the UK | Hire Best iPhone App Developers in the UK | Hire Android App Developers | Hire Web Developer in the UK | Hire PHP Developers In The UK | Hire ASP.NET Developers in the UK