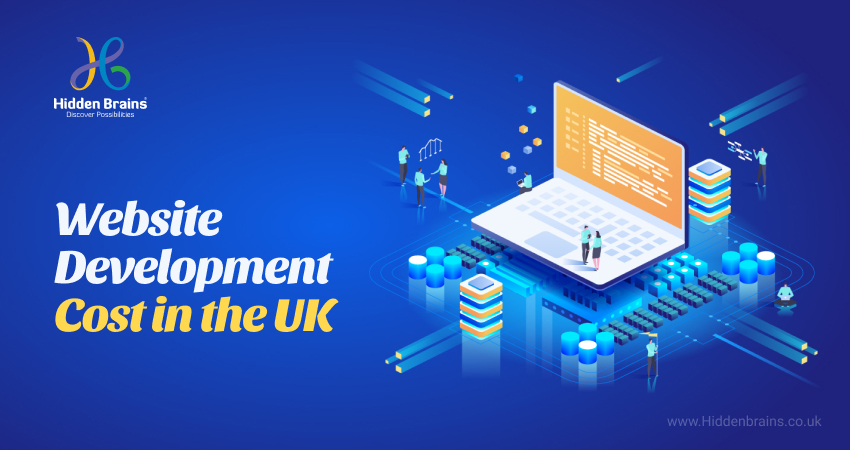 Whether you are planning to migrate your business model online or launch a new business online, you will need a well-planned website.
As soon as you decide to launch a website, you'll find yourself in a great dilemma. Since your business website is the front face of your brand, so you may end up juggling with various questions. And one of the biggest concerns is how much it costs to develop a website in 2023.
With a website builder, you can set up a professional-looking website for free and with paid versions, the cost may start from $5/ month.
However, if you are looking to create something unique, advanced, and truly made to your specific expectations, then hiring web developers in the UK will be a great choice. You can expect to pay around $ 30 to $1000/ month.
If you are eyeing the overall website development cost, then keep in mind that it will range from $5,000 to $50,000 depending upon the individual project and its complexity.
Call us today for a FREE no-obligation quote.
Also, the cost of developing the same product by different companies is often various. So let's take a quick look at the average cost to develop websites of different levels in the UK.
Cost Estimation of Various Websites in the UK
A single-page website will cost up to $5000.
A basic website that includes minimal functionalities, hosting, domain name, design, development, and content is expected to cost between $7,000 to $10,000.
An Enterprise-grade website with some modern functionalities like live chat, quick-form submission, multi-page, responsive design, social media integration, and more may range between $10,000 to $15,000.
A complex e-commerce website with highly advanced and tech-savvy functionalities including AI chat-bots, multi-payment methods, social media integration, order history, and more will cost $40,000 to $50,000.
Knowing these estimations, for many businesses jumping straight on the free website builders seems to be a tempting option. However, before you make a decision, you need to keep in mind that there are zillions of websites available on the internet. And business website is not just for generating user traffic but also a main source of lead generation.
Here in this blog, we have covered a detailed cost breakdown of website development. So let's get straight to the point!
Also Read: Top Web App Ideas for Startups in 2023
How Much Does It Cost to Develop a Website?
Whether you are planning to launch a new website or looking forward to updating the existing one, the website development cost is always one of your pressing concerns. So how much does website development cost in 2023?
According to the marketing survey, the average cost of building a website usually starts from $7,000 (for a basic website that is ideal for small businesses or startups) to $50,000 and more (For complex websites tailored with custom features).
Still, there are rough estimations. But how much did website development cost you in 2023?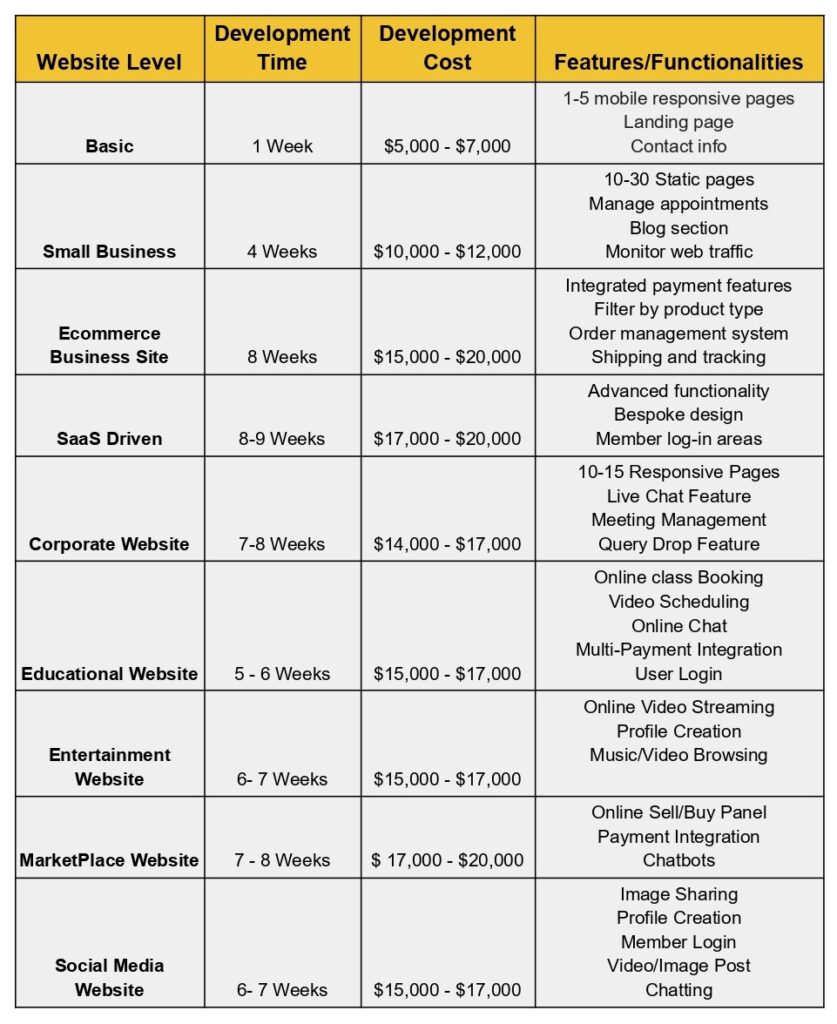 You must be surprised to know these cost estimations and wondering what exactly affects the website development cost. Here we discuss each aspect affecting the website development cost in the UK and strategies to develop an excellent user experience for your business.
Top Factors Affecting The Website Development Cost
Developing a website is like buying a car. Since different people have different choices, requirements, and budget limits, therefore, there is no one car that fits everyone. So same goes for the website development cost as well.
However, once you know what factors actually affect the website development cost, the calculation becomes far easier for you and helps you estimate the budget rightly.
Call us today for a website development cost in the UK.
Let's jump straight on the parameters affecting the website development cost:
1. Cost Estimation Based on the Complexity of the Website
When it comes to building a website, the cost can greatly vary depending on the complexity of the project.
If you are a startup, looking for a website with minimal functions and pages, then developing a basic website can be an ideal option. Since it contains limited features and pages, the average cost is lower ranging from $5,000-$7,000.
However, if you're looking for something more complex with custom features, then the cost could be in the higher range around $7,000-$10,000.
The complexity of a website is determined by a number of factors, including the platform you use, the features you want, the amount of content you need, and the level of customization you're looking for. Each of these components will have an impact on the total cost of your project.
Good to Read: Step By Step Guide For The Web Development Process
If you're using an off-the-shelf platform like WordPress or Wix, then the cost of building a website may be much lower than if you opt for a custom-built website.
Custom-built websites are often more expensive due to the additional time and resources required to develop and maintain them. Additionally, certain features such as eCommerce stores, databases, or chatbots may also add to the overall cost.
To get an accurate estimate of how much it will cost to build your website, it's best to speak to a professional web developer who can assess your needs and provide you with a detailed quote.
2. Development Cost Based On The Of Type of Website Development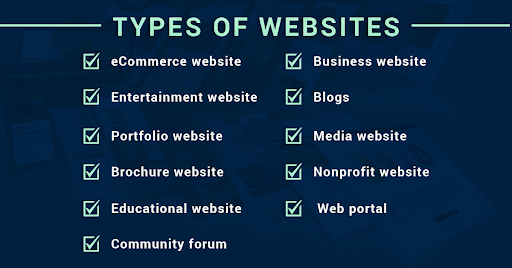 Another factor that greatly influences website development cost is the type of website you're looking to develop for your business. If you're looking to create a simple website, then you may be able to get away with spending as little as $5,000-$7,000.
On the other hand, if you're looking to create an e-commerce store or something more complex website integrated with advanced features like multi-payment, cart, product catalog, and multiple pages, then the cost could be anywhere from $15,000-$25,000+.
Another category is a blog website that is simply developed specifically for blog submission just like Medium. The cost of a blog website depends upon its complexity and the features that you consider integrating it. The cost range may start from $5000 and can go above $20,000.
Next is a corporate website that is typically more expensive as it requires extra features such as secure payment processing and inventory tracking.
For a business website, you can expect to pay anywhere from $7,000 to $10,000. This type of website typically only requires basic features such as contact forms, content management system integration, and SEO optimization.
Lastly, for a portfolio website, you can expect to pay anywhere from $7,000 to $15,000 depending on the features you require. This type of website will often require a portfolio page and custom design work.
Call us today to know the cost of web development in the UK.
All-in-all, the cost of building a website in 2023 will depend on the type of website and features you require. Make sure to plan out what features you need and compare different platforms and developers to get the best value for your money.
3. Website Development Cost Based On Engagement Model
The website development cost is largely determined by the engagement model chosen by the business. Majorly you have two options to develop a website either hire a freelancer or hire a web application development agency in the UK.
Option 1: Hire a Freelancer
Hiring a freelancer is always an affordable option for businesses. The average hourly cost of hiring a freelancer can start anywhere from $10 to $20 per hour and goes up to $100 to $150 per hour.
But before you step ahead, keep in mind that freelancers won't give you a complete website development package. They might help you build a website but you need to look for separate professionals for hosting and domain, content management, and SEO marketing, which ultimately lift up the overall website development cost.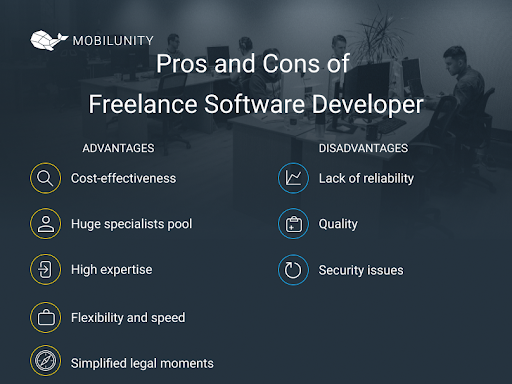 Option 2: Hiring a Website Development Agency in the UK
Working with a professional web development firm will typically involve different engagement models depending on models based on fixed price, time, and resources, or on an hourly basis.
While the cost of this type of engagement model varies depending on the features you're looking for, you can expect to pay anywhere from $2,000 to $50,000 or more. Professional web development firms usually offer packages that are tailored to the specific needs of their clients.
Hidden Brains is a leading website development company in the UK. Contact Us!
They have a team of skilled web developers, UI/UX Designers, quality assurance engineers, and business analysts that ensure excellent user experience.
Here's an infographic of the price variation of each model that describes what options are available.
Ultimately, the website development cost will depend on the size and complexity of the project and according to which engagement model you choose for website development. No matter which engagement model you choose, it's important to research different options and get quotes before committing to any web development project.
4. The Cost of Website Development Based on Location
While calculating the website development cost location is one of the most important cost-driving factors. Different countries have varying hourly prices for web development services.
According to the survey, the US, Canada, Europe, India, Ukraine, Philippines, Australia, and the UK are the most common countries to hire website developers. But where to hire the best web developers?
If you're looking to develop a website, then the hourly cost to hire website developers in the UK will be ranging between $20 to $25. The average cost to build a basic website in the UK will fall between $5,000 to $12,000.
Further, the cost of building a website in Canada is typically lower than in the United States. You can expect to pay anywhere from $7,000 to $10,000 for website development services.
In Europe, the website development cost varies greatly depending on the skills of the developers. In general, website development costs in Europe are higher than those in India, Ukraine, and UK. However, the cost is still quite low compared to what it would be in the United States or Canada. On average, website development in Europe will range from $12,000 to $20,000.
Here is the average salary of web developers in various countries.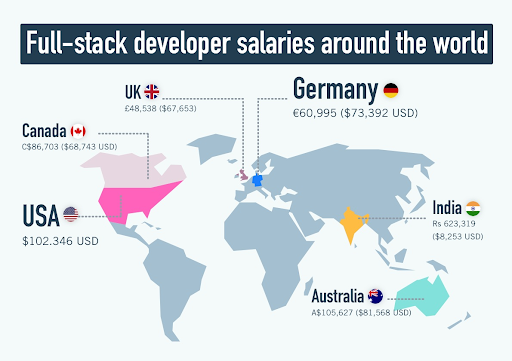 Overall, these are the major cost-affecting factors of website development. By deeply understanding these factors, you can easily bring a huge variation in the overall calculation of the website development cost and are able to select the best options depending on your needs and budget.
However, apart from these factors, there are other additional factors that you can't skip while calculating the average cost of website development.
Additional Factors That Contribute to Website Development Cost
The process of website development includes various phases and each step of web development adds up to the website development cost. Let's jump on the additional factors that affect the website development cost:
Hosting and Domain Cost: The hosting and domain cost will depend on the type of hosting and domain package you choose. This can range from basic shared hosting to dedicated server hosting. Additionally, domain names can cost anywhere from $10-$30 depending on the name and top-level domain (TLD) you select.
SSL Security Certificate: If your website is going to be used for e-commerce or other sensitive transactions, having an SSL security certificate is a must. These certificates can range in price depending on the provider and the length of time you need the certificate.
UI/UX Design Cost: The cost of UI/UX design will depend on the complexity of the website design you require and the designer or agency you hire. Professional design agencies can charge thousands of dollars while freelance designers may cost much less.
Website Front-end Development Cost: Front-end development involves coding the design of your website into HTML, CSS, JavaScript, etc. The cost of this will depend on the complexity of the design and how long it takes the developer to code it.
Website Back-end Development Cost: Back-end development involves building the functions and features of your website. This includes developing a secure database, user authentication, API integration, etc. The cost of back-end development will depend on the complexity of your website's features and functions.
Content Management: Content management systems (CMS) are used to create, manage, and publish content for websites. Popular CMSs include WordPress, Joomla, Drupal, and many more. Depending on which CMS you choose, there may be a license fee associated with it as well as development costs for customizing and integrating it into your website.
Maintenance and Support: Once your website is live, you'll need to ensure that it remains up to date with the latest security patches and feature updates. You should also budget for ongoing maintenance and support services such as technical support and webmaster services.
Call us today for a FREE no-obligation quote.
Conclusion: How Can Hidden Brains UK Help You Build a Website?
Developing a website has become an urgent need for businesses. No matter whether you are a startup launching a new business or migrating your existing website to another platform, all you need is to hire a website development company in the UK that can handle the complexity of the project and able to create a user-centric website.
That's where Hidden Brains UK comes into the role and allows you to hire web developers in the UK with excellent industry knowledge, skills, and experience. They provide the flexibility to hire web developers on different engagement models ranging from fixed pricing to hourly billing.
So if you have any website development requirements, then you can contact us or drop your query below.
FAQ
10 Questions You Can Ask Before Hiring a Web Application Development Agency in the UK?
The market is flooded with website developers, but here are the 10 important questions that you need to ask while narrowing down your options. 
1. How experienced is the team in developing websites?
2. Do they offer any money-back guarantee?
3. What kind of support do they provide during and after the project?
4. What are the delivery times and milestones for the project?
5. What security measures are taken to protect your business data?
6. Are there any additional services provided such as hosting, maintenance, and content management?
7. Are there any other hidden costs associated with the project apart from the development costs?
8. Do they have a portfolio of projects that you can review?
9. What is their payment structure?
10. What kind of communication protocols do they follow with their clients?
What To Keep In Mind While Hiring Web Developers in the UK?
1. Experience: Look for developers who have a proven track record of success in building websites in the UK and can demonstrate their expertise.
2. Cost: Make sure you get quotes from multiple developers and compare them to ensure you are getting the best deal.
3. Communication: Be sure to communicate your expectations clearly, so the developer has a full understanding of what you need.
4. Timeline: Discuss the timeline with the developer so you know when your project will be completed.
5. Support: Check to see if the developer offers any ongoing support after the website is complete, such as maintenance, security updates, and more.
How Long Does It Take To Build a Website?
The amount of time it takes to build a website depends on several factors, including the type of website you're building, the platform you choose, and how much customization you want. Generally speaking, basic websites can be built in a few days or weeks, while more complex sites can take several months or more. You can reduce the timeline by hiring professionals to handle the development process.
Do Not Forget To Visit Our Robust and Secure Services:
Mobile App Development Company in The UK
|
iOS App Development Company In the UK
|
Android App Development Company in the UK
|
Web Application Development Agency in the UK
|
PHP Development Company in the UK
|
ASP.NET Development Company in the UK
|
Hire Developers in the UK
|
Hire Best iPhone App Developers in the UK
|
Hire Android App Developers
|
Hire Web Developer in the UK
|
Hire PHP Developers In The UK
|
Hire ASP.NET Developers in the UK