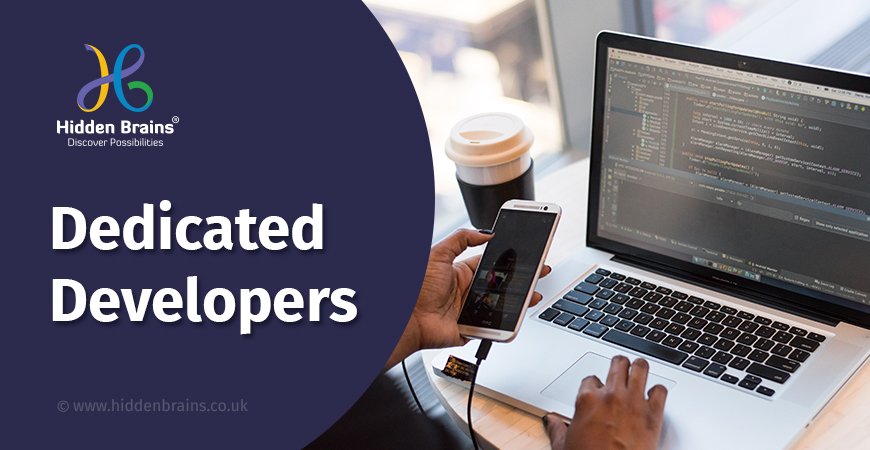 You have a mobile app idea.
But going in circles and don't know where to start.
Hiring the right mobile app developers can play a crucial role in the development process. However, it is not an easy task to hire an expert mobile app developer. The process can turn out to be a daunting, challenging and time-consuming task. After all, there are thousands and thousands of mobile app developers out there to choose from.
Are you looking to hire iOS or Android app developers for your project?
Do you go for freelancers or hire mobile app developers from a mobile app development company? Several companies are hiring remote developers to leverage technical skills of a global talent pool and save on infrastructure costs. This model gives companies the opportunity to quickly scale up or ramp down teams based on business needs.
If you are perplexed with the situation and not aware of the next steps, read on this quick guide to hiring a mobile app developer.
There are several factors to consider before you hire a mobile app developer.
Before you take a plunge to hire dedicated developers, here are few things you should know
Know what you want to build
Simple step. Isn't it? Still people get it wrong. Before you actually start the hiring process, get a thorough understanding of what you want to build. If you are not clear, just answer the following questions
Are you looking to build a new mobile app for your business
Are you looking to incorporate new functionality into your existing mobile app?
What is the complexity level of your mobile app?
But how would you determine the complexity of your app? In such a scenario, it is important to gauge the nature of your app. Is it a simple app with basic functionality to function without being connected to a network? On the other hand, does your app idea require secure payment, instant messaging/chat, GPS tracking and more. Complexity of your app will determine the technical expertise of your developer.
Experience in Application Category & Domain
There are several categories of mobile application out there in the app world. Here are a few popular categories. Before you hire a mobile app developer, it is important to know the app you need to get developed and your developer's experience in the category.
Games
Business
Education
Lifestyle
Utilities
Entertainment
Travel
Food & Drink
Health & Fitness
Productivity
Shopping
Finance
Equally important is to know the developer's expertise in your domain. Domain knowledge will help to overcome industry-specific challenges with mobile technologies.
Quick tips to Hire Mobile App Developers
Glean through portfolio & Reference Check
Well, before you narrow down on your developer, always ask for a work portfolio. This will give you an idea of types of apps built and their experience in apps that are similar to what you are trying to launch. Look at specific apps. Check app reviews and performance. It would not hurt to do some research on their portfolio and explore apps for performance.
Also, go through client references. Talk to past clients and get their views on the developer. Remember, talking to the clients will give an unique perspective on a developer's problem solving abilities, as well as a knack for talking on challenging projects.
Test Conceptual Knowledge
Mobile app development changes at an astronomical rate, making it very challenging. It is important to find developers with a strong foundation and understanding of core concepts. Developers with strong concepts will easily embrace new technologies, tools and languages.
To evaluate a developer's concepts, or approach, ask questions that evaluate familiarity with concepts, underlying technologies, architecture, frameworks, and high-level decision-making.
Use Real Coding Problems
Analyzing a developer's knowledge of overcoming real coding challenges is the best way to understand a candidate's ability to write code. Keep changing the challenges of the original problem to see what happens when a keep changes the existing requirements.
Check Personality Traits
Interpersonal skills play an important role in the mobile app development process. Developers need the ability to explain the technology and the limitations. Check the ability of developers to communicatie through delivery and presentation. Also, check the proactive approach and the ability to take on challenges. It is important that the developer aligns with not just business values, but also cultural values of your organization. Last but not the least, don't forget creative problem solving.
Why Hire Mobile App Developers from Hidden Brains UK
Summing up, when you hire a dedicated development team, make quality paramount. Hidden Brains UK has successfully completed 5000+ web & mobile app development projects of different magnitude and complexity.
We offer expert mobile app developers for hire. Our mobile app developers specialize in iOS, Android and cross platform app development. When you hire a mobile app developer from Hidden Brains, you get exclusive access to the resource. Your developer directly works for you, serving as a natural extension of your team.
We train our team on the latest technologies and trends to bridge the gap and ensure seamless project delivery. Always ready to travel an extra mile, we leave no stone unturned when it comes to timelines and deadlines. Our hire developer model always allows you to remain competitive and agile to meet new business challenges.