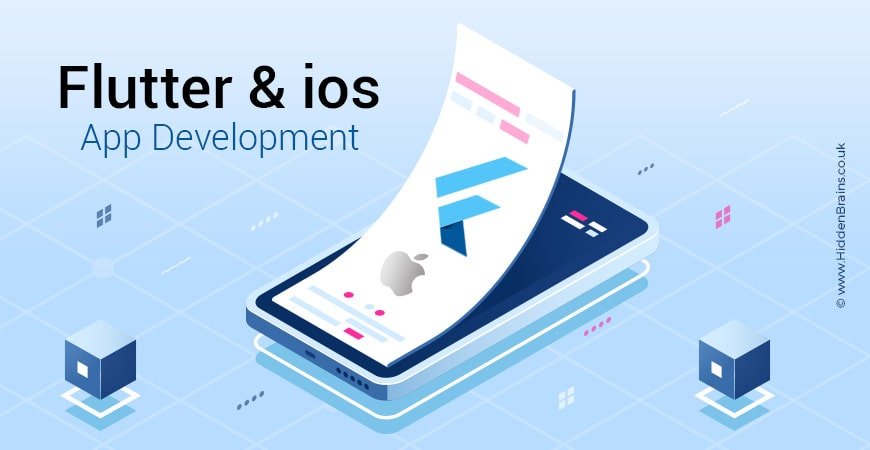 Google Flutter is an open-source mobile application development framework created by Google. It is used to develop applications for Android and iOS, as well as being the primary method of creating applications for Google Fuchsia. The same Google Flutter App Development code allows creating apps for both Android and iOS.
With features such as single codebase, custom interface, high performance, and more, mobile apps developed with Flutter look and feel beautiful as a native app. Flutter uses Google's programming language – Dart. Google Flutter has everything it needs for iOS development in its flutter engine itself.
iOS development experienced paradigm shift with the launch of the Swift programing language. Swift is a modern, fast and type-safe programming language but it's still evolving and new features are under development.
Native iOS app development gained interesting with the launch of the Swift programing language. Swift is the result of the latest research on programming languages, combined with decades of experience building Apple platforms. On the other hand, Flutter is an open-source, multi-platform mobile SDK from Google which can be used to build iOS and Android apps from the same source code.  The code is written specifically for each platform and developer needs to write the code only once.
Related Post: Top iOS Development Tools
Advantages of Google Flutter App Development for iOS App Development
Quick Development Concept

Single Line Coding

UI Factors

Shorter Testing Phase

 
When it comes to iOS development, UI takes the maximum time of the iOS developers and native iOS system offers a UIKit that features complete native support for document, printing, drawing, and animation. To assist ios app developers in development cycle, Flutter offers the concept of widgets. This infographic highlights the importance of Google Flutter in mobile app development and its features.

Copy the code to include Google Flutter detailed info-graphic on your blog or page:
<img class="aligncenter size-full wp-image-14034" src="https://www.hiddenbrains.co.uk/wp-content/uploads/2019/08/flutter-app-development.jpg" alt="Google flutter app development" width="870" height="3055" />