Right from the time when mobile phones transformed into smartphones, the popularity, usage and dependency of it has increased tremendously. As per the recent survey, on an average people use approximately nine apps every day and around 30 apps in a month.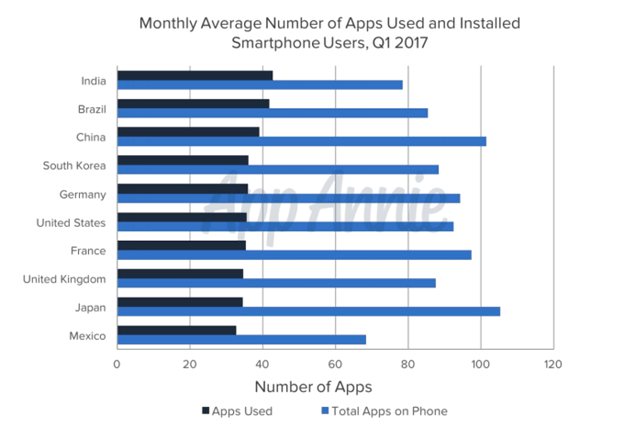 Mobile apps have gone much beyond serving the entertainment needs of users. They have significance with respect to businesses and organizations in terms of boosting growth, increasing sales and enhancing brand value.
Deriving Opportunities from Mobile Apps
This is an alarming situation for businesses of all sizes, be it startup, mid-sized organization or large enterprises to use mobile app for the business benefit. The mobility market has taken each and every industry by the storm:
Mobile apps for fitness, hospitals that regulate inventory of medicines, surgical tools and machineries and apps for healthy living and wellness have revolutionized the healthcare industry.
Retail industry including both physical outlets and online ecommerce stores have benefitted from mobile app by increasing customer engagement and keeping them notified of the latest deals and festive offers.
It is observed that children are able to grasp information imparted through mobile apps more quickly. They are fanaticized by the idea of learning on smartphone, which improves their focus and concentration.
Real estate that enables users to find properties available for buying, selling and renting have eased the tedious property searching process. Such apps built using emerging technologies such as AR provide an interactive property buying experience to users.
Travel industry has got a boost with mobile app by allowing travelers to become independent and plan their trip on own. App provides flexibility to book travel tickets, make hotel room reservations and get information about the popular sightseeing places. All that you Need to Know about Hotel Booking App Development

Fleet management, real time tracking of vehicles and mobile apps assisting in on-time pickup and delivery has paced up the operations in logistics industry. The Internet of Things that connects smart devices has changed the way logistics companies operate.
Building Next-Generation Mobile Apps
While there is so much rush in the market for mobile apps, how to build the one that stands out in the crowd and gives expected return on investment (ROI)? Let's understand how to leverage the power of top emerging technologies to build the next generation mobile apps for businesses.
Augmented Reality (AR) & Virtual Reality (VR)
By combining the digital elements or objects with the real world entity, Augmented Reality technology has made it simpler for individuals to widen their imagination and explore things that do not exist in the physical world. For example, an AR education app that explains different parts of human heart becomes more interactive and understandable when the textbook 2D image of heart turns into a 3D image upon scanning for better learning experience.
Similar is the case of real estate where users can get 360 degree view of the property from remote location and make informed decision. Virtual Reality technology engages users with head mounted displays and drives them to a completely new world for best experience.
Artificial Intelligence (AI)
Customer service segment is leveraging the power of Artificial Intelligence through chatbots that talk to users just like a human being. Understanding end user's behavior, studying their pattern and learning from it helps in generating the exact response through AI. Applications using the technologies of Machine Learning, Natural Language Processing and Predictive Analysis have AI capabilities.
Blockchain
Considering the rising concern of users for security of their personal information and business critical data, usage of Blockchain technology is gaining momentum. This decentralized distributed ledger guarantees complete safety of data along with transparency. Mobile apps based on Blockchain technology can be programmed to record not just financial transactions but virtually everything of value.
Conclusion
Majority of the businesses are now in the search of reliable mobile app development company that can harness the power of emerging technologies and give their app a competitive edge over others. Hidden Brains is a leading mobile app development company helping enterprises stay at the forefront of technological advancements.
The next big thing is always coming in this industry. We help you to take the early bird advantage by staying at the forefront of innovation. Come to us with your business expectation form mobile app and we assure to address all the challenges with deliver the output that would surpass your expectations.