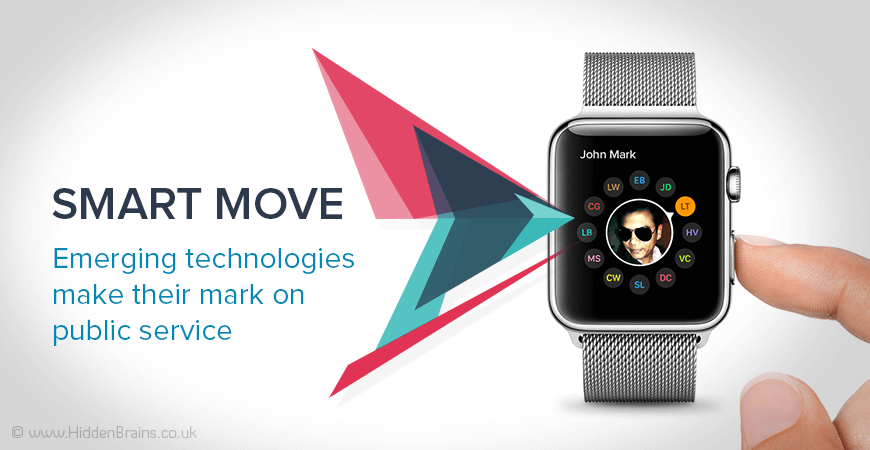 Technology is not just about improving profitability, large enterprises, ROI or investment. Several Emerging Tech Companies are helping state governments, nonprofits, and public institutions better serve citizens by leveraging web and mobile applications to improve existing services and deliver new ones.
At a time when governments are expected to improve existing services and deliver new ones, technology is now at the crux of addressing challenges and offering greater transparency.
Here is How Technology Is Changing Public Service Delivery
1. Managing Information
With the advancement of technology, it is become very easy to manage information of citizens in a secure manner. Whether it is income and property tax details, voter registration, driver's license or motor vehicle registration, government proceedings have become swift and hassle free. There is no denying that technology is making citizens life easy in unimaginable ways. Technology is also helping maintain data accuracy and consistency that helps government agencies better focus on integrating their data.
2. Enhancing Service Delivery
The daunting task faced by government organizations continues to be delivering service and the quality. Often termed as e-governance, technology is helping reduce the cost of government operations and improving transparency and accountability. Technology is now helping citizens' access government services and information through web apps, email, mobile apps or social media. It is not surprising that many areas of public service implement intelligent technology to improve the experience of citizens in innumerable way.
3. Job Creation
Contrary to what the majority of people think, technology is likely to boost existing roles. Technology has helped automate several repetitive tasks and now allows employees to focus more on critical tasks. Intelligent use of technologies will help government agencies to stay ahead of competition. Furthermore, government agencies will be able to attract and retain new talent, especially the millennial generation who are more technically adept.
4. Bridging Offline and Online Worlds
It is not just about getting online rather technology is about building digital audience that touch base of both online and offline audience. Government organizations are now allowing visitors to sign up for updates, community events or get easy access to healthcare data and, ultimately, improve the quality of patient care.
5. Leveraging Social Media
In this technology driven world, giving the right information creates a viral effect and government should leverage this phenomenon. Social Media can come to your rescue. In fact, Twitter and Facebook are crucial to improve transparency. Several apps such as Buffer and Hootsuite can set up and schedule tweets without any hassle or issues. This helps government organizations to communicate with citizens and reach the residents. Social networking sites help increase interactions with the local government and how you respond to tweets directed at you, both positive and negative.
6. Making it Secure
Technology is playing an instrumental role in creating a secure ecosystem. Revenue and pensions/social security agencies have taken a phenomenal step ahead with piloting and implementing emerging technologies. Further, Biometrics and identity analytics are being implemented to enhance security. Biometrics-based security solutions, such as fingerprints and iris recognition are widely used by border patrol agencies, as well as law enforcement agencies to strengthen real-time identification and authentication capabilities. These tools streamline processes, as well as support fraud reduction – a core objective of security agencies.
Finally
Emerging technologies are beginning to make their mark across public service. It is about the right time for agencies to test, challenge, and iterate in order to use technology to address needs. Across all agencies, there is a hope and willingness to change by designing and developing intelligent technology solutions.