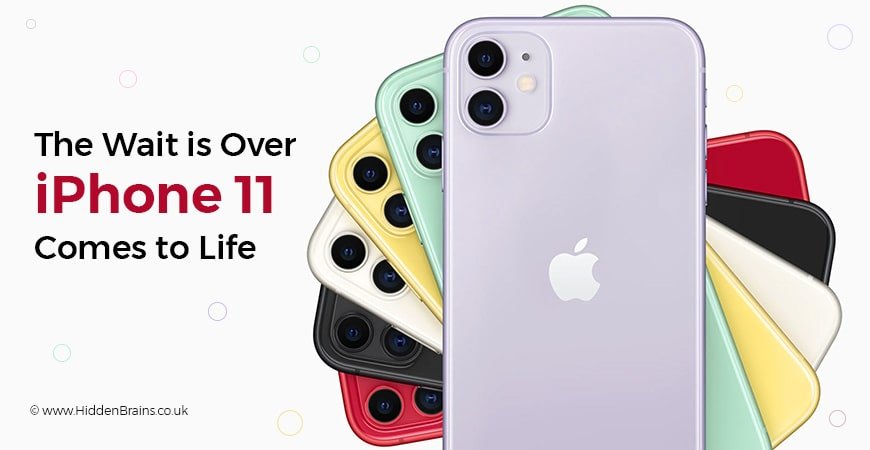 This year Apple Launch Event, Cupertino witnessed the birth of  twins –the iPhone 11 and the iPhone 11 pro —  eligible successors to iPhone XS and iPhone XS Max. The prices are the same as last year, $999 and $1,099.
Apple has attempted a wider dynamic range display called Super Retina XDR and has engineered a new triple camera system which has a triangular array of lenses in a rectangular camera bump.
The ultra-wide lens has been added by Apple on both the iPhone 11 Pro and the iPhone 11, which is shown in the Camera app as a 0.5x button. You can simply zoom out to picture more and take wider shots, from 0.5x to 2x.
There is an f/2.4 aperture on the ultra-wide lens, providing a 120-degree field of view. Alongside this, the new iPhone has an upgrade to the telephoto and wide-angle lenses, that includes 100% Focus Pixels.
Then there is a new Night mode that will take illuminated low-light photos; as close as to the Google Pixel Night Sight feature.
The company has utilized computational photography to fuse photo data from all three lenses where all three of them work in unison to significantly improve image detail. They have embedded a technology called 'Deep Fusion', which works by combining nine images using a neural network analysis on every single pixel.
The new models of iPhone also come packed with an upgraded 12-megapixel front camera sensor. This camera is wider than before, allowing you to  rotate to landscape on the selfie cam to fit more people into the frame. And talking about the firsts, there is slow-mo on the front camera this time.
The company is defining iPhone 11 Pro's video capabilities. They paired the three cameras at the factory to improve color and exposure. Users will be able to record 4K with extended dynamic range at 60 fps.
Talking about the power packed under the hood, iPhone 11 Pro includes Apple's new A13 Bionic chip with faster CPU and GPU performance than iPhone XS and iPhone XR. This makes it the fastest smartphone on the market according to Apple. The A13 chip has a new new matrix multiplication features. This is ideal for machine learning tasks. According to the company itself, it can perform over 1 trillion operations per second, making the iPhone 11 Pro "the best machine-learning platform in any smartphone."
The new phone now has enhanced durability and upgraded Face ID which works faster and from more angles now.
Product Releases at the Apple Keynote
iPhone 11 Pro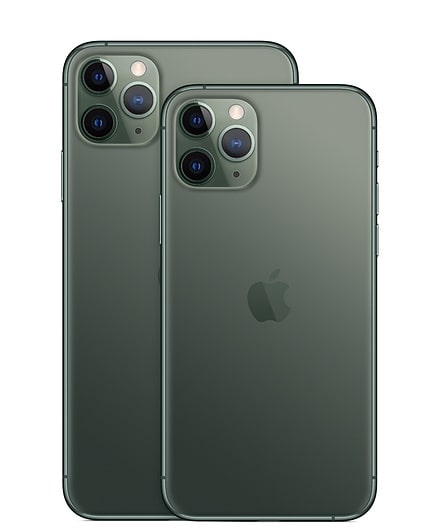 It has a transformative triple‑camera system adding advanced capabilities without complexity. It also has an unprecedented leap in its battery life. The mind‑blowing chip doubles down on machine learning and pushes the boundaries of what a smartphone can do.
The new triple‑camera system on the device combines cutting‑edge technology with the legendary simplicity of iPhone. With this you can capture up to four times more scene. Get beautiful images in drastically lower light. Now, shoot the highest‑quality video on a smartphone. Not only that, edit it then and there with the same tools you love for photos.
It has a next-generation Smart HDR which uses advanced algorithms to finesse highlight and shadow detail in the images that you capture. The device leverages machine learning to recognise faces in your shot and intelligently relight them. iPhone 11 Pro can automatically fine‑tune detail in the subject as well as the background. Apple says, even some DSLR cameras cannot do that.
Apple Watch Series 5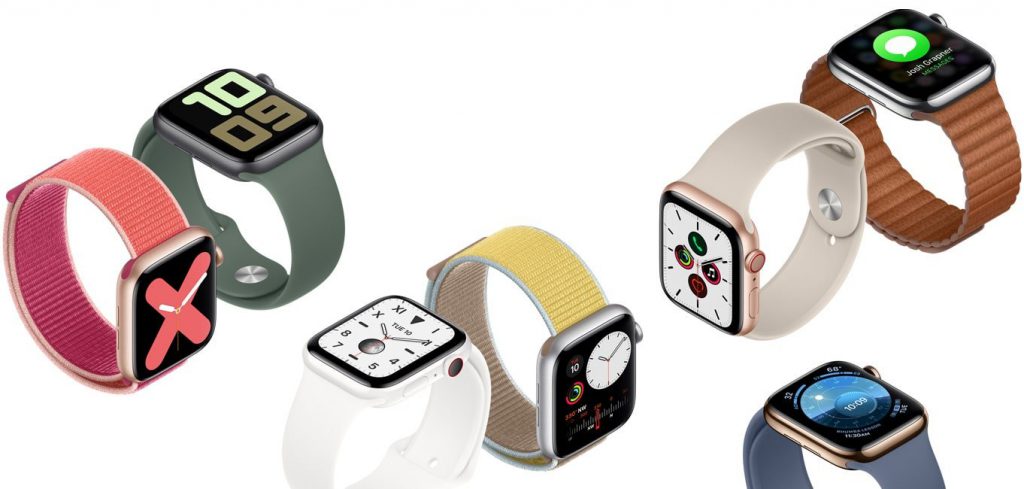 Introducing a display that never sleeps. Here comes the all new Always-On Retina display, where you always see the time and your watch face. Customise it the way you like and change the look of your watch just by swapping out straps.
The watch helps you keep an eye on your heart. Rapidly check your heart rate and get instant notifications when it appears to be too high or too low automatically.
The watch also tells you when things are getting a little loud around you. With the new Noise app, the watch alerts you when decibels rise to levels that can impact your hearing. 
There is also a new Cycle tracking app where you can track your cycle with a tap. The new app makes it easy to log information about your menstrual cycle.
It is also aimed at helping you crush your fitness goals. The watch has workouts for every way you want to exercise and also has advanced metrics for every level of athlete.
There is an Activity rings that tracks your progress and inspires you to sit less, move more and exercise every day. It also has a feature where you can even compete with friends in challenges.
The all new iPad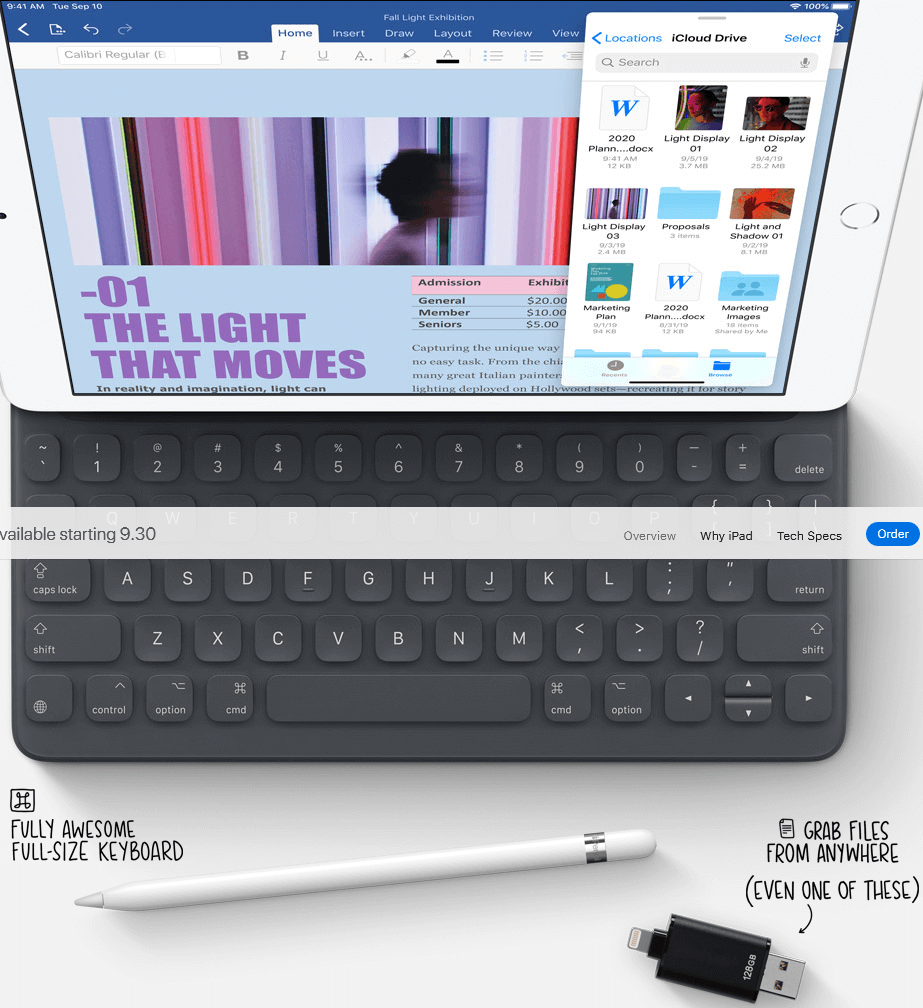 As Apple says, it is like a computer. Unlike any computer. Apple brings the power and capability of a computer with the ease of use and versatility in the all new iPad. It is now even more versatile than it ever was.
The prominent features include a larger 10.2‑inch Retina display, support for the full-sized Smart Keyboard and the amazing new capabilities of iPadOS.
You can take quick notes in class and write out a quick to-do list using the Apple Pencil with iPad. You can do things like sign paperwork, mark up a document or sketch out an idea. It is as close and natural as a real pencil, but with more capabilities.
Apple lets your curiosity flow wild with iPad. With the App Store, you can discover apps which let you get a leg up in geometry, learn a new language and practise composing your own music. 
It also has augmented reality features where you can learn new and exciting things. Watch the history of spaceflight unfold in your living room or make characters from your favourite book literally leap off the page.
Apple tv+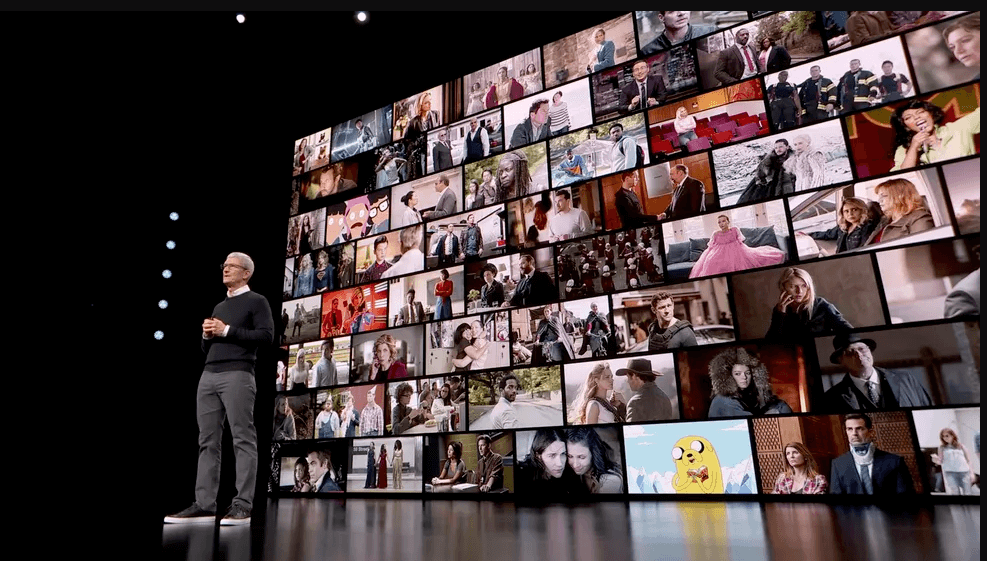 Apple has also entered the subscription based market and is now producing its own content like YouTube and Amazon. With Apple tv+, you get Apple Originals every month. It is ad-free and on demand and for up to six family members.
You can also download and watch offline videos that has a 4K HDR display and Dolby Atmos sound.
$4.99/month, with yearlong free trial if you buy a device. People who buy a iPhone, iPad, Apple TV, iPod Touch or Mac will get one year of Apple TV Plus free
Conclusion
Every year Apple never ceases to surprise us. The world keeps an eye on what Apple brings on the table every September. The new triple-camera interface did surprise the people across the globe. It sure did gain mixed reviews, considering the design part. But, pertaining to how Apple products have been, consumers will soon adapt to that part and it will be just a matter of time before this design becomes a common sight.