The digital era has drastically changed the lifestyle and preferences of people. Travel industry is no exception to this mobile revolution. Travellers wanting to book flight tickets for business or holiday trip do not like to contact agents, especially when there is an option to do it independently through flight booking app.
The trend of booking tickets online is gaining traction since the success of cab booking facility with Uber that operates in 633 cities worldwide. Since then, people got used to booking all sorts of tickets online, be it reservations for movie shows, live concerts, bus, train and flight tickets.
Rising Need of Flight Ticket Booking App 
We live in the era where all of us expect all kinds of services to be available on the go. Smartphones have made this possible with its wide support for different types of apps that make people's lives easier. The transition from booking flight tickets through agents to doing it yourself with desktops/laptops to making reservation instantly through flight booking app was quite quick.
The continuous increase in demand for flight booking app is supported with following statistics:
According to a report from

Criteo

, airline and hotel mobile bookings contributed 27% of all online travel bookings worldwide during the second quarter of 2016.

The share of online booking by device type is depicted in following

chart

that clearly highlights the rising usage of smartphones to make online reservations:
Features of Flight Booking App 
Flight tickets booking app enable traveller to make advance as well as last minute bookings in a matter of few minutes. Apart from making reservations, what other features can be incorporated in flight ticket app for offering a complete experience to app users?
Let's Discuss Desirable Features of Flight Ticket Booking App:
1. Comparison of different airlines 
Most important feature of flight ticket booking app is to determine the best available deal. The app should ideally take details of date of journey, source, destination and number of travellers and present users with an array of available deals. Flight tickets prices can be compared from the fetched results for users to browse through available deals and select the best one.
2. Display of fare price & details 
Flight apps that display available options as per user's specifications should mention details on fare. If the space does not allow entering all details related to flight ticket price, mention the total fare with an option to open small window upon clicking the fare to know the exact bifurcation of ticket price and taxes.
3. Search for flight deals and discounts 
People are usually in search of promotional deals and discounts by various airlines to reduce the overall cost of travelling. If the flight ticket booking app has an option for users to browse through available discounts and deals, he/she does not have to download other apps or use mobile browse to search for the same.
4. Conversational Support for Booking Flight Tickets through App 
Flight ticket booking app with a conversational interface is necessary to assist users in making the booking. The conversational interface can be live chat directly with customer support team or in the form of chatbot powered by Artificial Intelligence and Machine Learning.
5. Weather Information 
It is quite possible that travellers are not aware of weather conditions of the place they are heading to. It is complimentary for the traveller if the flight booking app showcases the temperature and humidity report of the destination. Such small features of flight apps that add to the convenience of travellers helps in building loyal customer base for the app.
6. Connecting Flights & Nearby Hotels 
User may want to choose a halt between source and destination, either to escape from high prices of direct flights or taken small rest from long and tiring flight journey. In cases where traveller has a stop before reaching the destination, he/she may need to look for hotel options nearby to airport. Flight booking app should show options for hotels that are in the vicinity of airports and costs of accommodation. Such feature allows user to calculate his overall cost of travel to reach the destination.
7. Secured Payment Gateway 
This is the most important feature of flight booking app as it deals with accepting payments and making reservations. Integrate a secured payment gateway in flight app that leaves no scope for data breach to third party. User trusts a flight ticket booking app only if it has simple, secured and trusted payment gateway or interface.
Cost of Flight Booking App Development 
Now that we have an understanding of expected features in flight booking app, let's get an estimate of budget for building such app. One thing to understand with respect to costing is that the price for flight booking app development varies depending on whether you procure services of professional agency or hire mobile app developers to work on a dedicated project.
When handing over the project of flight app development to a professional agency, they give you an estimate considering all phases of development cycle including ideation, prototyping, design, development, testing and deployment. However, in case of hiring mobile app developers, you need to pay on hourly, part time or full time basis to the dedicated developer.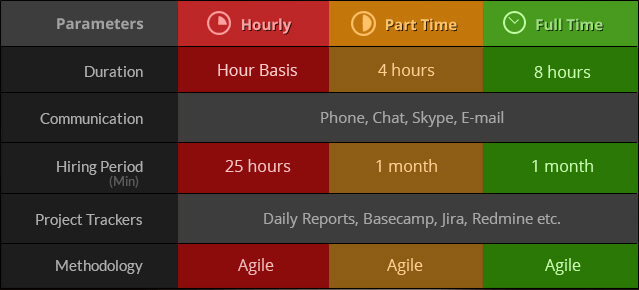 For knowing the exact rate of hiring developers, fill up a short form and request for free quote.
To give a rough estimate of flight booking app development, it could be said that a basic version with limited features would cost anything between 1700 to 3500 Euros. The cost keeps increasing with every extra feature and functionality added to flight app. Medium to complex flight app can cost 4000 to 25000 Euros.
Conclusion
Choose the right app development agency to build a great flight booking structure that is simple to navigate, easier to use and provides complete experience to users. The main aim should be that travellers start and finish the flight ticket booking in one time, without having to visit any other app or browser for related details.