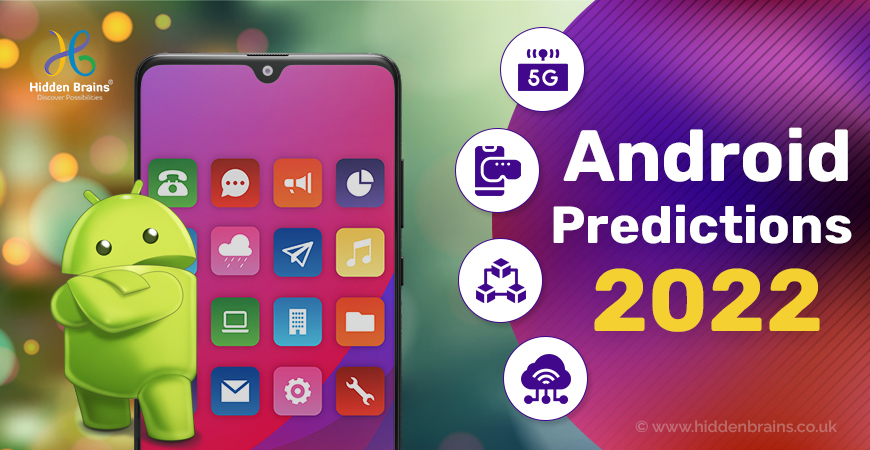 After the recent launch of Android 12, there are no new inventions that google is going to make in 2022. As per the different news sources, Google will be launching Android 13 this year. This will add on more features to the existing Android devices and will enable some unique device launches.
Android 13: what is it and how it is different from Android 12
Although Android 12 was a great success for the Google developers team, there was still some scope to refine existing code and fix bugs for more high performance and stability of the code. There will be some upgrades in the User Interface, look-wise as well as performance-wise.
It is expected that Google is working on something more advanced that will be released in the coming time. This new version will be more secure and prevent famous attacks like ransomware or malware attacks. Also, this new android version will be launched in the form of permission sandboxing and a new type of mobile application.
Google is expected to launch this version along with its new Pixel 7 device which will have new features along with the face biometric. Pixel 7 will have four different authentication methods, face, pin, pattern, and fingerprint.
Android's future: predictions for 2022
Some of the expected changes to be seen this year are the following.
A graphene battery for new devices
Graphene batteries are quite essential to smartphones because they are quite smaller and have more backup. Such batteries will not only give optimized performance but will be much safer than Li-ion Batteries. Samsung was the first company to unveil the prototype and its use case, but it is still under production.
This is something most Android users are waiting for. It is expected that there will be some watches launched by the android team. Even Android devices dominate across the world due to their low cost but still, it lacks somewhere. The launch of the pixel watch will fill that gap and bring a new market. Hence if you offer Android App development solutions then you should try exploring building applications for pixel watches.
This will take the Android market to the next level just like its competitor Apple. It is believed that like Android mobile devices, the cost of the Pixel watch could be mid-range and people would be easily able to afford it.
Android Apps will be more secure since there will be no sideloading apps
For quite a few years, people have been facing this problem. Hence in 2022, it is expected from google that they will stop using sideloading applications. This does not only enhance the performance but will protect devices from different types of attacks like ransomware and malware. If this happens, then the whole responsibility will be on Google's shoulder to prevent the malicious applications from being downloaded.
More mid-range devices are expected to be similar to flagship devices
It is expected in 2022 that there will be more midrange devices launching that will have almost all the features that many flagship devices have. This will lead to more people adopting Android devices for different use cases. Manufacturers will be expected to reduce the prices of their high-range devices.
Folding Phones will be fixed
The current drawback of the folding phone is that there are some folding points in the display that cause the permanent crease. Also, many users find it quite expensive than the other devices. The crease problem has made very few people buy folding mobile devices. However, in the coming time, it is expected that this problem will be solved and mobile devices will become more mainstream.
Oppo is already working on it and hence in 2022, we can expect some new folding devices with better technology. But still, it is required to hire an android developer with experience to build compatible android applications for android devices.
Improved Battery backup for WearOS Devices
Google is constantly making efforts on WearOS and pixel watches. The biggest USP of selling such devices would be the high battery backup that will be quite competitive. Currently, Android smartwatches do not have good battery backup, hence google is improving this. As per the expectations, the new battery life for the WearOS devices will be double of what it is currently.
Voice unlock will be a new invention
In recent times, we have witnessed some of the great technologies like fingerprint unlock, face unlock, and much more. 2022 will be the year when people will not only be able to use the existing authentication methods but also voice based authentication. The Android team is expected to leverage the Tensor chip that will allow you to unlock your phone device with the voice. This will help new Android App development solutions to emerge for new users.
More curved Displays are expected
The launch of Pixel 6 Pro was the recent device launched as a curved display. Although many people found it quite backward. But the classy look and smoother look was quite an extravaganza which beats most of the pixel devices.
Android users can expect some more functionalities and devices to come with a curved display. This could be a game-changing feature for google if they provide curved display devices at mid range cost. Hence the curved display will make quite a major comeback in the coming time.
These are some of Android's future : predictions for 2022. If you are thinking of launching a mobile application for your company then this could be the best possible time.
Conclusion
This year could be quite challenging for both the Android team and Entrepreneurs who want to build an application for android devices. Hence it is quite essential that for application development, you should hire an Android developer who is aware of all such changes and has good experience in building such applications. Undoubtedly Android 13 will be the biggest thing for the Android team. It will completely revolutionize so many elements that will make it look and perceive differently.
Also Read : "Important Tips for Hiring an Android Developer for the Upcoming Project"