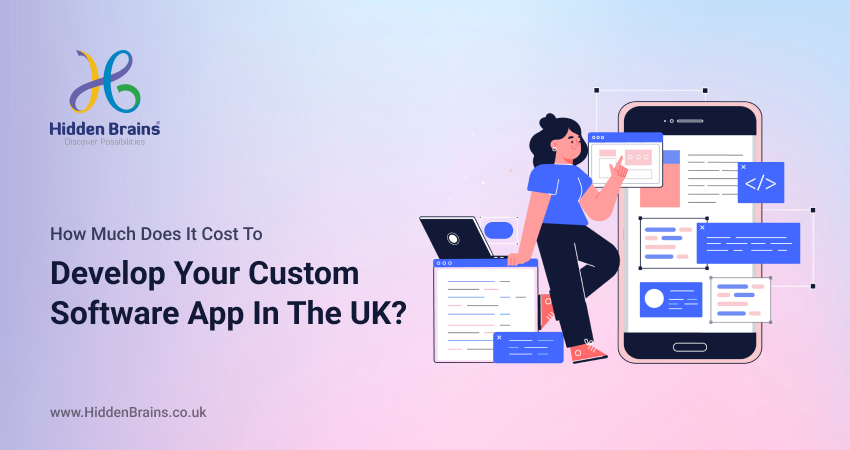 How to create a custom software app in the UK?
Well, the process of creating a custom software app mainly includes 5 steps. They include identifying your business requirements, choosing the right features, partnering with the right development team, wireframing, and testing the app.
However, the way customers are constantly changing with their needs, adopting a basic approach to building apps is no longer a valid option for business. Though there are hundreds of read-to-build app options do you feel that those options help you in delivering a satisfying user experience?
The absolute answer is NO!
Introducing the Custom Software Apps- A Modern Business Development Approach!
Before you ask a question about why and how to create a custom software app for your business, I'd prefer to ask you- have you ever imagined that with voice command you can order your things online? Two decades ago, have you ever thought that you could virtually travel to any corner of the world using VR technology?
NO- I guess, no one has thought that far!
So the evolution of technology and digital trends has taken the software development landscape to another level and has provided freedom to create custom solutions that fit the specific needs of their customers.
However, the major difference that businesses can find now is the flexibility to craft applications of any type with their preferred choice of technology stacks, required skill sets, expertise, and development methodologies.
To stay ahead, businesses nowadays are boldly accepting the changing market trends and looking to hire custom software development companies in the UK that help out in bringing the maximum potential of custom software to their fingertips.
So those businesses chasing the question of how to create a custom software app can consider this blog guide. Here we will explain to you the nitty-gritty of custom software app development, its different development phases, types of custom software development methodologies, and its cost.
In addition, this blog will also help you with important parameters to hire software developers in the UK and how to communicate with the team.
So let's get started with the basics… What is a custom software app?
Understand the Concept of Custom Software Apps and How It Is Different From Other Options?
Custom app development involves creating software applications tailored to meet specific business needs within an organization. Unlike standard software solutions, custom apps are dedicatedly designed and developed to specifically address the unique requirements and obligations of a business.
While the option of no-code app builders are quick and tempting solution for businesses before you get straight into it, you need to realize that they may not always provide the flexibility to customize the functionalities that you actually need in your business app.
Let's make it simple to understand …
"Let's consider Microsoft, which is considered as a packaged application wrapped in multiple features that meet the general requirements of millions of organizations. On the other hand, what if your business wishes to assign tasks to contractors and manage specific workflow? That's where they need a custom software solution that has various features designed to meet the specific needs of the businesses."
If you are convinced to build a custom software app, then hiring a mobile app developer in the UK will be a worthy decision. But before that, let's understand the significant benefits of developing a custom software application…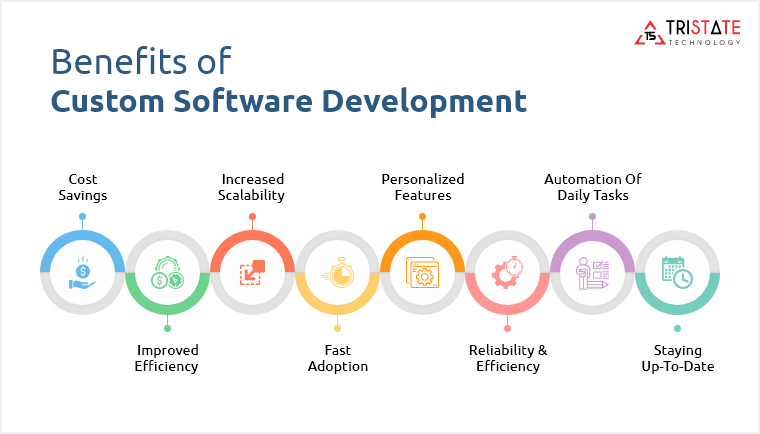 Image Source: tristate technology
Developing a custom app offers numerous benefits, including:
Alignment with Business Needs: Custom apps eliminate the need to adapt business strategies or procedures to fit predetermined software from ready apps, ensuring a perfect alignment with your unique requirements.
Consolidation of Functions: By developing your custom app, you can integrate various business functions into a single application, eliminating the need for multiple applications for different purposes.
Enhanced Security: Custom apps reduce external threats from hackers and cyber threats, providing a more secure environment for your organization's data and operations.
Intellectual Property Ownership: Building a custom app grants your organization complete rights to its intellectual property, enabling you to enhance and update the app as needed without dependencies.
Cost-Effectiveness: Custom app development can lead to savings on hardware costs, as the app is built within your existing infrastructure, maximizing cost-efficiency.
Efficient Issue Resolution: Having full access to your development team allows for swift issue resolution and continuous improvements, ensuring smooth app performance and user satisfaction.
Once the decision to embark on a custom app development journey is made, a world of possibilities opens up, offering the potential to transform your business processes and meet evolving demands.
How To Create a Custom Software App in the UK For Your Business?
No matter whether you are a startup or a leading entrepreneur looking to create a custom software app for your business, to create an app successfully, you need to adopt the right development procedure. Here you need to follow these 5 simple steps to get the answer to your question about how to create a custom software app.
So let's get started with the process of creating a custom application in the UK:
Step 1: Understand Your Business Challenges
How to create a custom software app? If you are looking for the answer to this question then you will first need to understand the core challenges of your business needs. Identify, what issues are chasing and trying to address with an application. A single software can never meet all your needs. So when you hire an app developer in the UK to build a custom software app, make sure it solves these three challenges:
Boosting the business revenue;
Improving work efficiency and performance;
Seamlessly managing the complex operations.
To build a successful app, it is crucial that you discuss all your business challenges and expectations thoroughly with the app development company. They will help you customize the app that address the business challenges and minimize the difficulties.
Step 2: Evaluate Your Business Requirements
To build a successful custom app, you need to understand your target audience and which market you are trying to target. One effective way to achieve this understanding is by creating detailed user personas. These personas represent various types of individuals who will interact with your app, aiding in determining their needs, behaviors, and frequency of app usage.
If you are still taking this step of app development casually, then you need to know that 73% of business leads do not convert into sales.
The major reason behind it is implementing the app with the wrong prospects which ultimately fail to speak with speaks.
But this won't happen to your business. So if you are not ready to lose your marketing leads, then make sure you integrate the right features and functionalities in your app that seamlessly sink with your business needs.
Step 3: Choosing the Right App Development Partner
When landing in the market, choosing the right custom software development company for your project can be a daunting task. Choosing the perfect match that comprehends your requirements and delivers precisely what you need can be challenging especially when you are not sure where to start and where to find.
Before you start your search to hire web developers in the UK, let's take a sneak peek at the benefits of choosing the right development partner.
Time Efficiency: Outsourcing can significantly expedite project timelines.
Risk Mitigation: It helps in minimizing risks that are inherent in software development projects.
Scalability: Outsourcing facilitates easier scaling of projects as per evolving needs.
Access to Talent: Leveraging a broad labor pool brimming with skilled professionals.
Diverse Service Offerings: Access to a wide range of services under one roof.
In this competitive market, Hidden Brains UK stands out as an exceptional choice for entrepreneurs. They are dedicated to delivering top-tier software solutions that precisely address complex business needs while upholding uncompromised quality.
Having secured a position among the top software development companies in the UK, Hidden Brains UK boasts an impressive track record of 100% job success and the successful execution of numerous projects.
To assist in your selection process, a comprehensive checklist is being provided, serving as a valuable tool in discerning the best-suited software company.
Step 4: Custom Software App Development and Testing
Once you've selected your preferred bespoke software development company in the UK, the first step is to secure your proprietary information and ideas by signing a Non-Disclosure Agreement (NDA).
"So here's a pro tip for businesses to look forward to hiring mobile app development company in the UK that begin a process by signing an NDA."
Next, the software development process begins. As an enterprise owner, it's crucial to oversee the development process to ensure everything runs smoothly. Regular communication with project managers and the dedicated development team is essential. When all components such as system requirements, architecture, and wireframes align, plan execution becomes more efficient.
Once your custom software application is built, it undergoes thorough testing, including functional and non-functional testing, conducted either manually or automatically. Key areas of testing include:
Core application functions.
Text input.
Installation on localized machines.
Software security.
Any detected bugs or errors are fixed and retested until the software meets the original requirements. The development team ensures a seamless experience, ensuring the customized application delivers the expected results.
Step 5: Ongoing Support and Maintenance
Once you are done with app development and app testing, make sure users will become familiar with the system. But how will you make it run longer?
To make sure that your app remains updated with the latest app versions and seamlessly runs on various devices, it is important that the development company provides ongoing support.
Users receive training, and the software integrates with existing systems. Maintenance and upgrades are available through the development company.
Now these are the few basic steps of developing a custom software app for your business. However, the success of any app majorly depends on the app methodology you pick for your project and the decision to hire a web development company in the UK.
Best Methodologies To Learn How To Create a Custom Software App
Many of you may be confused about what are the methodologies now. Is it the same as the development process? No, the methodology is a simple sequence of planning, designing, implementing technologies, and controlling the entire development process. The decision to choose the right app development methodology is always impacting the success of your custom app. However, your overall decision will be dependent upon the team size and the organization's needs.
So what are the best choice of methodologies for the custom software app? Though there are a number of methodologies that you can adopt for custom software app development, here we will discuss the top methodologies to develop a custom software app:
1. Waterfall Methodology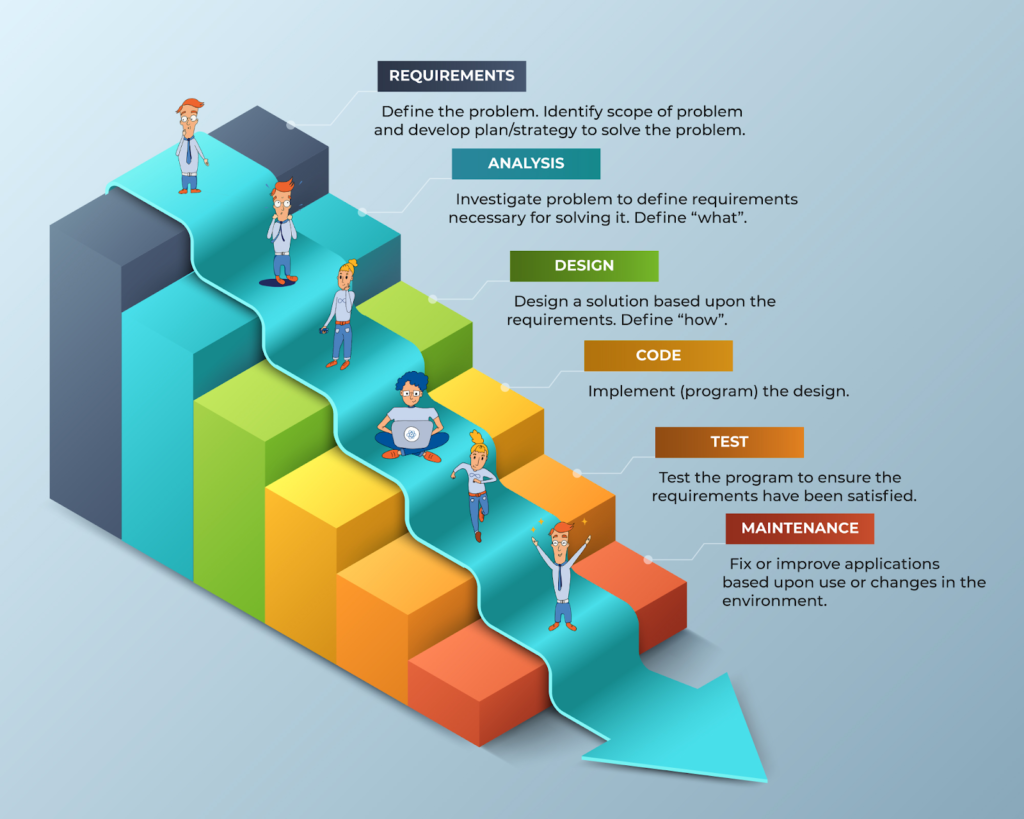 Image Source: kruschecompany
A linear and sequential approach, where each phase must be completed before moving on to the next. Under this app development approach, requirements are gathered and defined at the beginning, followed by design, implementation, testing, deployment, and maintenance. Waterfall methodology brings transparency to the app development process but may lack flexibility for changing requirements.
When the waterfall methodology is suitable for your project?
Here's when you need Waterfall methodology:
When the project is short
The goals are clear, fixed and pre-decided
The risk is approximately zero
Let's discover the pros and cons of Waterfall methodology!

2. Agile Methodology
Agile Methodology is an iterative and flexible approach, that allows developers to break the project into small, manageable parts called sprints. It is a more flexible approach to app development as compared to Waterfall. This methodology starts with designing the project where you can assign each module of design to developers with strict deadlines. As the modules are completed, you can evaluate the work process and provide your feedback.
Lastly, you can check all the bugs and code quality to get excellent quality of the project.
What are the conditions when Agile Methodology is Suitable for your Project?
Here's when choosing Agile methodology will be a right decision:
When regular changes would be required in software development
When starting a project with limited planning
When you want to develop more features in a shorter time.
Let's get into the pros and cons of using Agile methodology before you make a decision:

3. DevOps Methodology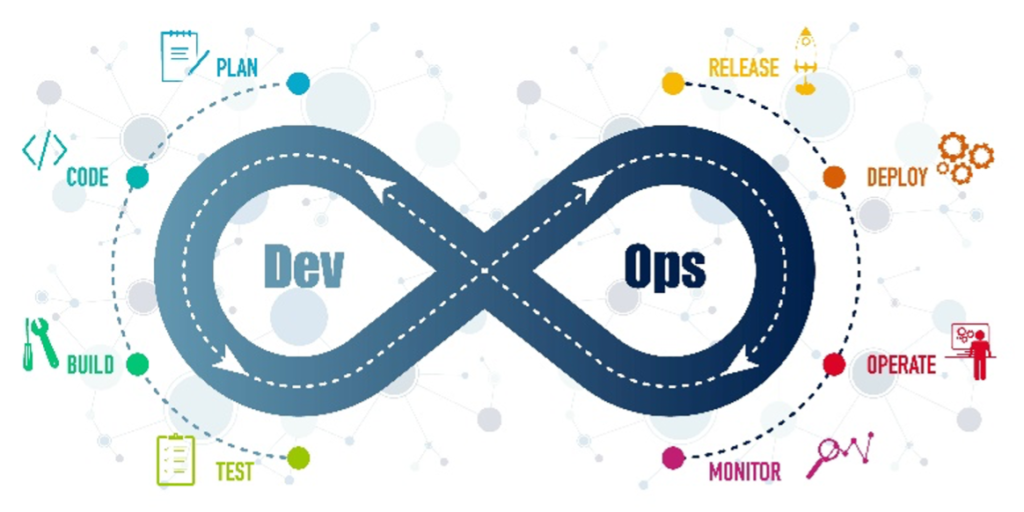 Image Source: 2ndwatch
This is one such most demanding approach of app development these days as it aims to integrate development and operations to enhance collaboration and achieve faster, more reliable software delivery. To ensure faster development, it involves automated testing, continuous integration, continuous delivery, and monitoring to ensure a seamless development-to-production pipeline.
Big industry giants like Amazon, Facebook, Etsy, Walmart, and Netflix have adopted the DevOps Methodology and have unmatched success!
Under this methodology, the major focus is on communication, collaboration, and feedback loops to achieve efficiency and quality. Choosing the right methodology depends on project requirements, team dynamics, and the desired level of flexibility in development. Often, a combination or tailored approach incorporating elements from multiple methodologies is used to suit specific project needs.
When Choosing the DevOps Methodology is a Suitable Choice?
The DevOps methodology is a suitable choice when:
When swift and frequent software releases are essential.
When seamless collaboration is required between development and operations teams.
The major focus is on continuous integration, delivery, and feedback for enhanced product quality and efficiency.
Let's jump on the pros and cons of choosing DevOps Methodology:

The ultimate choice of software development methodology will depend upon your project requirements and business budget. But what methodology do you choose? Its overall impact will depend on the type of app development team you choose for your project.
So how will you partner with the best app developers for your custom software development project? Let's get the answer!
How To Choose the Right Vendor For Custom Software Development Services?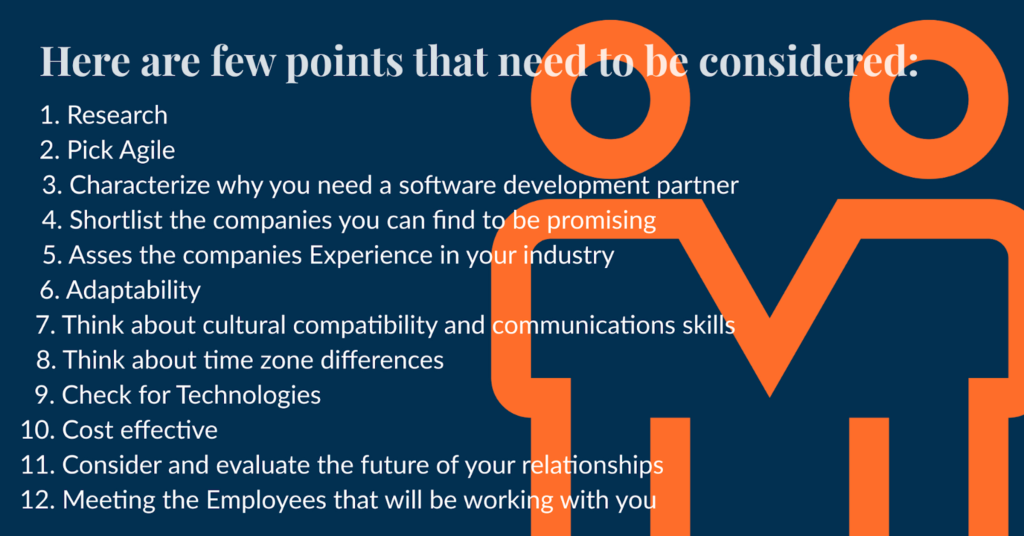 Image Source: graffersid
When you are looking for the answer to how to create a custom software app, your app's success is majorly dependent on the team you hire for the project. While the market is full of software development companies in the UK, how would you make a perfect choice?
Enterprises are bound to meet some parameters when choosing to hire Android app developers in the UK.
From a pool of software development companies, businesses can filter the specific service providers based on what type of application they want to develop.
So to help you outsource the right software development company in the UK, here we have listed some essential parameters that you need to follow:
1. Decide Between Freelancers or a Software Development Company
The hourly cost to hire freelancers is the major thing that attracts the attention of businesses and makes it a tempting option over hiring specialized software developers from the leading app development company. If you are also doing the same, then here's what you are compromising:
Possibility of low-quality coding
Lacking project security
Hiring multiple developers for specific tasks.
Need to constantly keep track of project progress reports.
Have to devote time to personally manage things between various developers and conduct communication.
Possibility of project delays that ultimately lead to additional costs.
Lack of knowledge of industry-leading development trends.
But when you collaborate with a Software development company, you can get all resources under one roof. This will ultimately cut down the risk of miscommunication, speed up the development, and ensure the capability to handle complex projects.
Read more: Want to validate your custom software development idea from the experts? Hire the best mobile app developers in the UK.
2. Consider the Size of the Firm
When it comes to hiring iOS app developers in the UK, businesses make a big mistake of running after big giants. Well, the thumb rule is always to choose a software firm based on your project size.
Large tech giants like IBM, TCS, and Accenture handle multi-million-dollar projects for leading financial institutions. Mid-size enterprises often work with companies like Hidden Brains UK.
Wondering why?
For large-size organizations, their priority is to serve only their big revenue-generating projects. Initially, they may assign the team to mid-level projects, but later their maintenance and updations always suffer. And mid-level development firms always strive for their reputation, so they take their all clients as their priority.
3. Don't Hesitate To Check Their Project's Performance History
Ask for the details of the projects that they previously worked on and track their usage record. You can also ask about their previous clients to understand their work expertise.
By exploring the application, you can check what type of work they did and analyze how far they will fit your project.
4. Check the Expertise and Knowledge of App Developers
To decide which software development firm better fits your project needs, it is worth asking these questions:
Do they have even worked on the type of project you needed?
Have they successfully executed projects that are bigger than your project size?
What methodology do they adopt to develop a custom application?
These answers will help you understand the knowledge and expertise they carry in various fields.
5. Check For Project Security Policies
Data breaches, vulnerabilities, and malware issues are common to ensure if you are collaborating with the company following weak security policies. So make sure you partner with a software development firm that signs an NDA like Hidden Brains UK.
So these are the few most crucial parameters to consider while collaborating with a custom software development firm.
How Much Does It Cost To Create a Custom Software App?
The rough estimation of the cost to create a custom software app in the UK can vary widely based on its complexity. Expert says that you can create an app from a budget of $5000 to $50,000, depending on how complex your app development requirements are.
So based on the app's complexity, here we are providing a rough breakdown cost of building a custom software app:
Simple Apps: These typically have basic features and functionality. Costs can range from $10,000 to $12,000.
Moderate Complexity Apps: These apps have more features and may require integrations. Expect costs between $12,000 and $15,000.
Complex Apps: Apps with advanced features, integrations, and scalability requirements. Costs can go from $20,000 to $25,000 or more.
Highly Complex Apps: Enterprise-level apps with extensive features, security, scalability, and integrations. Costs can exceed $50,000.
Keep in mind that these are rough estimates, and the actual cost can vary based on factors like the development team's hourly rate, geolocation, project timeline, and ongoing maintenance expenses.
Read more: Want to develop custom software for your enterprise business? Know How Much Does It Cost to Build an App in the UK?
To get an accurate estimation, it's crucial to define your app's scope and requirements clearly to the experts and book a free demo with Hidden Brains UK.
What Are The Best Practices to Create Custom Software App?
Developing a custom software app involves following best practices to ensure a successful and efficient development process. Here are key practices:
Understanding Requirements: Thoroughly understand and document the client's requirements, objectives, and expectations for the software.
Adopt User-Centric Design: Design the app with a focus on providing an excellent user experience, ensuring ease of use and engagement.
Agile Methodology: Utilize an Agile development approach for flexibility, adaptability, and frequent feedback incorporation throughout the development cycle.
Pick Modular Development Approach: Break down the app into smaller, manageable modules, allowing for parallel development and easier maintenance.
Check Code Reusability: Encourage code reusability to optimize development time, enhance consistency, and minimize errors.
Quality Assurance: Implement rigorous testing and quality assurance processes to identify and rectify bugs, ensuring a robust and reliable application.
Scalability and Flexibility: Design the app architecture to be scalable, allowing for growth and flexibility to handle increased loads or new features.
Security Measures: Incorporate stringent security measures to protect user data, prevent breaches, and comply with relevant regulations.
Regular Updates and Maintenance: Plan for regular updates to add new features, improve security, and enhance overall performance based on user feedback and changing requirements.
Collaborative Team Communication: Encourage transparent and open communication among team members, stakeholders, and clients to ensure alignment with project goals and smooth progression.
Compliance and Legal Considerations: Adhere to legal and compliance requirements related to data privacy, intellectual property, accessibility, and other relevant regulations.
Post-launch Monitoring: Monitor the app post-launch for performance, user feedback, and potential issues to promptly address and improve the app.
By incorporating these best practices, you can enhance the efficiency, quality, and success of your custom software app development project.
Conclusion: How Does Hidden Brains UK Help You Build Custom Software App?
Custom software development has become an important aspect of businesses for continued growth in the modern world. Tailoring software applications to meet specific business needs will drive change and innovation in the industry. As more businesses embrace offshore outsourcing services, especially to destinations like the UK, hopefully, our comprehensive blog has served you as a trusted guide. If you are all set to build an app for your business that aligns with your requirements, then hire a mobile app development company in the UK that understands your unique needs and is able to customize solutions to drive better revenue.
Hidden Brains UK is the leading outsourcing company in the UK, offering tailor-made solutions. No matter how complex or simple your app requirements are, our team of experts will help you get a perfect solution that will excel your business growth. For more details and costs, you can contact us!
FAQs
What is custom software app development?
Custom software app development is tailored to meet the unique requirements of the businesses or targeted users. It is specially developed by keeping in mind the user's requirements and the business's budget. 
How Much Does It Cost to Create a Custom Software App?
The average cost to build a custom software app may vary greatly depending on its complexity, functionalities, and features. Still, the simple app version may take up to $12,000 to $15,000 while the advanced version may range between $20,000 to $25,000+.
What Are The Team Requirements for Custom Software App Development?
To build a successful application, it is worth outsourcing your project to Hidden Brains UK and getting access to a full-fledged team consisting of business analysts, an app developer, a project manager, a UI/UX designer, and a quality assurance engineer. 
Do Not Forget To Visit Our Robust and Secure Services:
Mobile App Development Company in The UK | iOS App Development Company In the UK | Android App Development Company in the UK | Web Application Development Agency in the UK | PHP Development Company in the UK | ASP.NET Development Company in the UK | Hire Developers in the UK | Hire Best iPhone App Developers in the UK | Hire Android App Developers | Hire Web Developer in the UK | Hire PHP Developers In The UK | Hire ASP.NET Developers in the UK