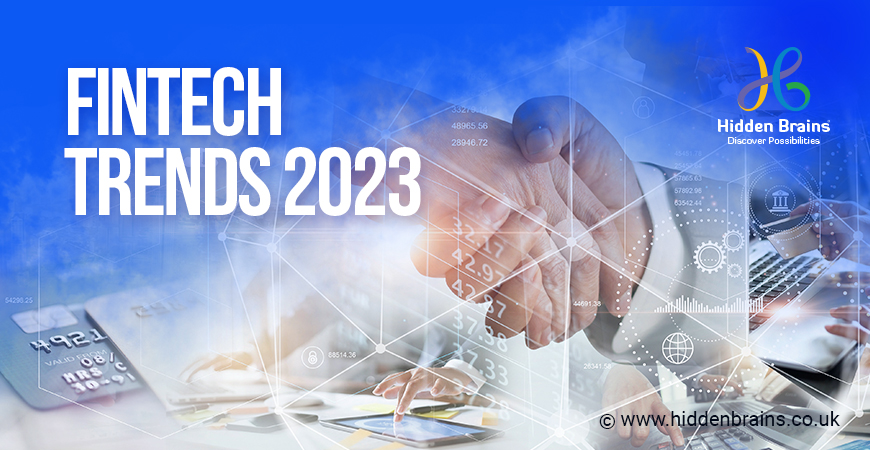 The financial markets including digital finances are depending heavily on privacy and security settings. But inconveniently several breaches have made the journey rough in recent times. Security, the ownership of confidential data, and privacy have become such overriding concerns. The companies are now forced to take bits of help from regulatory scrutiny systems in the field of digital finance and banking.
Fintech is a combination of financial market services and the newest innovative technology. With these two powers, fintech is taking charge of the transformation of the global financial market. All the terms and conditions and also the process of the systems are now changing their definitions like how the business would operate themselves, how they would pay or take the payments etc. As of 2022, the fintech space is worth $179 billion. There are approximately 30,000 fintech startups.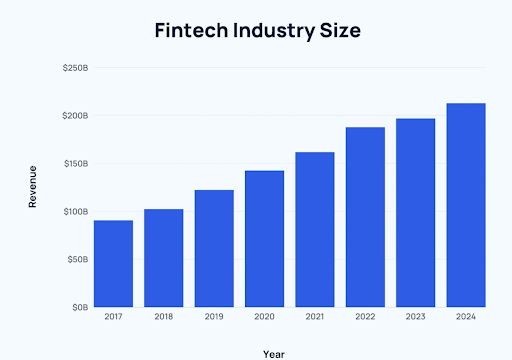 The government and non-governmental sectors have proposed several fintech trends to secure the data and history. The national finance markets are looking for a proper outcome to establish national finance standards. Take a look at the list of upcoming potential fintech trends that will dominate global finance and banking in the year 2023.
Top Fintech trends that will dominate global finance and banking in the year 2023
Several companies are now relying on blockchain-based smart contracts. Innovative new technologies have made this transaction more simple than ever. On the other hand, the number of applications is now growing in finance, and peer-to-peer finance is becoming more popular. The technology allows people to borrow and lend money without going through security-related complications manually. It was used for friends and families at the beginning but now this technology is used by users for credit unions, banks, and companies too.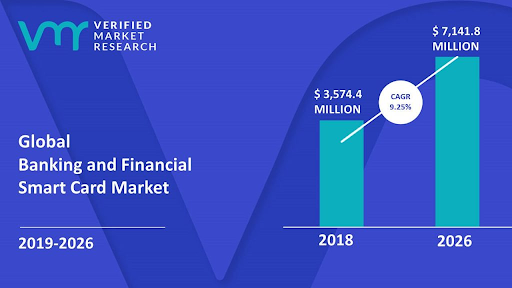 Big companies like JPMorgan use blockchain contracts to ensure a high level of trust and security for the users. Also, this particular technology can extend nationally without any primary boundaries. This is one of the most popular fintech trends as the fintech startups are looking for new abilities and versatility to merge with other big companies. Small and medium enterprises can benefit from implementing open APIs and integrating fintech services and partner platforms too.
Call us today for the best FinTech solutions.
This has a popular market for fintech so it is one of the top fintech trends for next year and also for the next decade probably. Embedded finance service allows companies to control the payment flows and it helps the company to eliminate the intermediaries which could be used previously for this purpose. Hence, the customer experience can be improved and the company would also be able to analyze the customer behaviors and patterns in detail so that they can rectify and fine-tune the service or products they are offering.
Embedded finance is not only good for companies, but it also allows users to complete their transactions safely and securely in the integrated platforms created by embedded finance. ABN AMRO has already started to embed financial products among popular companies into their applications.
Among ongoing popular fintech trends in the market, hyperlocal financial services are even used by some big names like Microsoft and Accenture! As these two companies are trying to take the leading position in creating blockchain-based identity networks since the year 2017, this particular technology is helping them to get a secure identification to their huge number of users worldwide.
Hyperlocal financial services are very popular in China due to the national internet population, the high amount of investment nationwide, and the proficiency of this technology. Neobanks are another fintech trend in financial services, which is digital-only banks with one fancy name. These banks provide their users with a wide range of conveniences like features to do some specific jobs, global payment method in just a few clicks, no physical visit to get the cards, monthly or annual expense management, quick balance checks, analysis of spending and saving, etc.
These neobanks only exist virtually, and their clients do not need to go through some heavy paperwork to get the banking benefits or visit the bank physically. The use of cryptocurrencies is also high now and these digital-only banks are also providing some payment methods which are compatible with cryptocurrencies. No doubt these features seem attractive and convenient to the users but neobanks are not for those who want to solve the issues with their banks offline and these banks are very much prone to catch the eyes of digital fraudsters too.
Gone are those days when people went to the banks for money deposits or withdrawals. With the advent of various technologies, the banking and financial sector has undergone major transactions. People used to make transactions using digital platforms without any delay.
In 2026, the transaction value for the Global Digital Payments market is estimated to be around USD 11.29 trillion by 2026.
Here's why you should look for digital banking services.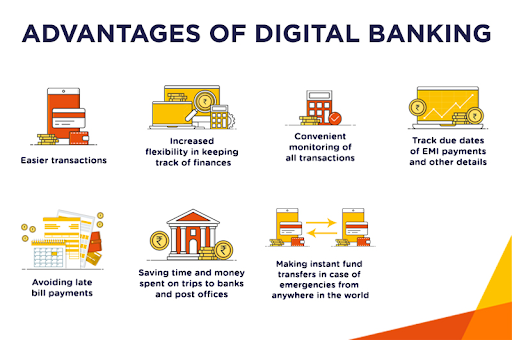 Voice-Enabled Payments are the new revolution in the FinTech landscape. But for many financial institutions, it will be a new trend. So what exactly it is?
Voice-Enabled payments are one of the latest FinTech trends that allow users to make transactions verbally. In recent years, Voice-enabled payments have become a popular trend in the financial sector.
According to the survey report, the annual volume of voice-based payments had increased by 95% and reached $40 billion. Moreover, here are a few more statistics that can help you understand how Voice-based payments are catching the hype in the industry:
Voice commanding and voice-enabled payment transactions are becoming popular and probably in the upcoming days, this would be a more secure method than now. Financial IT Solutions will provide you with the necessary assistance to provide the perfect digital services to customers.
We already discussed Peer to peer finance in previous sections and how it is going to change everything in the future. This fintech trend is very popular as fintech companies are offering this one. Without any kind of complex financial security steps, you can borrow money from your parents or friends so it has already caught the eyes of the next generations and millennials. When it has begun its journey with individuals, this fintech trend is now popular among non-financial and financial companies too.
Peer-to-peer finance is going to be there in the next few years too, as the e-commerce sector is gaining popularity so the need for cash is inevitable. But consumers are now preferring to use digital cash or digital payment methods instead of using cash in hand, so peer-to-peer finance and the use of digital wallets and cards would be in the race.
Blockchain is not a very new trend now, but it is continuing to change the reality of the global finance market for sure. Financial transactions now depend on blockchain securities and the technology depends on a decentralized platform that is not controlled by a single thing or entity. Hence, it makes blockchain technology highly reliable and secure.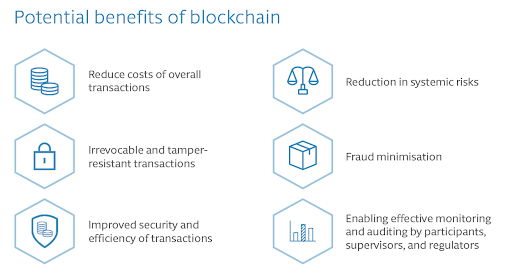 Blockchain is safer in terms of data theft and risk of identity breach too. Now there are over 100 million companies and enterprises who are relying on blockchain-based technologies and it is boosting the economy all over the world, and also maybe it will continue to do so for the next year and the next decade.
The banking industry now possesses the highest percentage of blockchain market value which is around 29 percent. In some places such as Dubai, the governments are planning to adopt this new fintech trend to incorporate it into government functions.
Call us today for the best Banking & Finance solutions.
Crypto Cards as Payment methods
As people are shifting more towards digital payment methods and digital currencies, cryptocurrencies as well as crypto card payments are now becoming a trend as a form of payment.
Visa now has more than 65 cryptocurrency partners all over the world and in the last year, there were almost 2,5 billion dollars in transactions made by cryptocurrency. So, we can assume that it will continue as a fintech trend in the next year as well.
You can take the help of IT Solutions for Banking & Finance Banking & Financial Solutions to help modernize and manage your banking and insurance IT infrastructure.
It's no secret that Artificial Intelligence is taking the world by storm and the banking and finance sector is not an exception. As AI Banking advances through machine learning, computer vision, and natural language processing, work and business are revolutionized. Additionally, these developments could benefit banks by improving back-office operations and customer service.
Now the central question is how AI is empowering the Banking and Finance industry. To get an answer to this question, let's take a look at a few important statistics and case studies.
According to the studies of Accenture, banks can increase their transactions by 2.5 times using the same headcount only by leveraging AI banking tools.
According to Forbes, 70% of financial firms are using a machine to predict cash flow events, adjust credit scores and detect fraud.
Another survey report from Business Insider, predicts that artificial intelligence applications will save banks and financial institutions by $447 billion in 2023.
Artificial intelligence helps the banks and financial sectors (mostly the government finance sectors) to analyze the patterns and behaviors of consumers nationwide as well as internationally. It further helps the companies and banks to put innovative things in the future in their services, personalize the communications and payments and all.
Artificial intelligence also helps banks to protect their confidential data and information from cyber-criminals and prevent money laundering, other finance-related frauds, and security breaches.
Artificial intelligence facilitates the process of automation of valuable yet complicated processes, makes the payment method and the data-rich transactions more fast and secure, and identifies the already hacked data and the incidents of security breaches.
It provides customer convenience by providing much-needed security. So for sure artificial intelligence would keep its momentum in the race of ongoing valuable fintech trends in the next year.
Stripe, Shopify, and Mind-body are examples of this technology. They used to be fintech payments start-ups and they are now essential operating systems as they offer consumers innovative financial services like loans and payment cards with other features. The delivery of the products is much faster with these platforms and the customers are experiencing good service. So, this would be an ongoing fintech trend.
Super apps are not similar to ordinary apps as they sound like they are providing some experience beyond ordinary ones. Banking super apps are now available for every customer and they often are supporting cryptocurrency transactions globally. These platforms also allow their users to manage multi-currency saving accounts in one platform and transactions between cross-border payment methods, this is a huge feature for users having multiple residences. One of the big names here is Wise, formerly known as Transferwise.
You do not want to carry and handle liquid cash if there is something in your phone you can use to pay for your living, sounds amazing right? Since the covid-19 pandemic and lockdown happened in 2020, the greatest trend we all have experienced is the major shift towards contactless payment due to the fear of the virus. It has helped to rise the rate of contactless payment globally, and almost all the transactions we have made online as we are concerned about the health risks and social distancing norms.
Several banks have now introduced contactless debit and credit cards for convenience since then and mobile wallets have gained the top priority position. The primary forms of payments are now digital, and we have adopted this transition smoothly. Apple pay is bliss for iPhone users to pay for their purchases with their iPhones and apple watches. Samsung and Google have also introduced Samsung pay and google pay.
Call us today for a FREE no-obligation quote.
RPA or robotic process automation sounds almost similar to artificial intelligence implementation but there are a few differences. People also call it software robotics. Software robotics or RPA helps to drive down costs and enhance efficiency. The tasks are automated and the process is rules-based, repetitive, and time-taking but it can handle important sectors like security checks, account maintenance, account closing, credit card processing, mortgage processing, and so on.
Robotic process automation works like digital workers and takes care of some specific tasks. The use of robotic process automation is an ongoing fintech trend. UiPath is one of the most popular RPA software companies, they have reported that they have saved almost 80k hours of manual labor which could cost a huge amount and they have already automated 22 processes.
The migration of consumers happens now so fast that banks and companies are now looking for ways to keep up with this. Financial services also move online with the consumers and digital exchange platforms help to exchange and transfer money from one country or territory to another in a fast and secure way. Some digital platforms now provide easy moving, access, and management of digital finances which is also protected with secure blockchain-based technology. These digital exchange platforms are one of the popular fintech trends.
Conclusion
With fintech emerging as one of the most compelling industries, the trends mentioned above are sure to dominate the future market. But if you are not sure how to keep up with these changing and dynamic trends for the best results, then it is worth hiring a FinTech development company in the UK. Hidden Brains UK is one of the leading software companies backed by a dedicated team of app developers that can easily handle the complexity of the app. If you have any app development requirements, then you can drop a query below or contact us for further information.
FAQs
How Much Does It Cost to Develop a FinTech Mobile App?
The cost of building a FinTech mobile app like Robinhood depends on the complexity of the features and the tech stack you choose. Depending on the features and technology you want to integrate, it could cost anywhere from $10,000 to $50,000. 
It could also cost more if you need additional features such as advanced data analytics or integrated payment systems. Additionally, there may be extra costs associated with server infrastructure, maintenance, and customer support. The best way to get an accurate estimate for your app is to consult with a qualified development team.
What Factors Affect The FinTech App Development Cost?
There are multiple factors that can help affect the app development cost so while calculating the FinTech app development cost, make sure you can evaluate the below-mentioned factors:
1. Complexity: The complexity of a FinTech app is a huge factor that affects its development cost. Depending on the features you want, you may need to build a robust and secure platform, integrate payment gateways, develop user-friendly interfaces, and more. All these factors will require more resources, such as developers and designers, resulting in higher costs.
2. Platform: If you want your app to be available on multiple platforms like Android and iOS, you will need to develop separate apps for each platform, thus adding to the cost.
3. Development Team: The size of the development team and their skill sets also determine the cost of the project. Hiring experienced professionals will increase the cost but it will also ensure high-quality results.
4. Timeframe: How quickly you want to launch the app also determines the cost. If you are in a rush to launch your product, you may need to pay extra to get it done in a timely manner.
5. Maintenance: Post-launch maintenance costs are often overlooked but are an important part of budgeting. It is important to consider the cost of bug fixing, feature updates, security patches, and other maintenance activities when calculating the total development cost.
How Long Does It Take To Develop a FinTech Mobile App?
Developing a FinTech mobile app is a complex process that requires a comprehensive understanding of the financial markets, as well as a deep knowledge of the underlying technology used to power the app. It usually takes anywhere from 12 to 20 weeks of development time to create a functional, feature-rich FinTech mobile app. 
This time can vary depending on the scope and complexity of the project, as well as the level of expertise and experience of the development team working on it. Factors like third-party integrations, payment gateways, data security protocols, and customer service features also need to be taken into consideration when calculating development time for a FinTech mobile app.
What Programming Language Is Best For FinTech App Development?
When it comes to building a FinTech app, the language you use will have a big impact on the end result. It is essential to choose the right programming language that is capable of meeting your app's requirements. Popular programming languages for developing FinTech apps include Java, JavaScript, Kotlin, Swift, and Python.
Each language has its own strengths and weaknesses, so it is important to evaluate which language will provide the best performance for your application. Java is an excellent choice for creating robust and secure backend applications while Swift can be used to build powerful mobile apps with native user experiences. Ultimately, the best language to use will depend on the type of app you are building, your budget, and the resources you have available.
Where To Hire the Best FinTech App Developers in the UK?
When it comes to developing a FinTech app, you need to hire the best app development team that can handle the complexity of the app. And Hidden Brains UK is one of the leading app development companies in the UK that can help you translate your app idea into a perfect solution.

Do Not Forget To Visit Our Robust and Secure Services:
Mobile App Development Company in The UK | iOS App Development Company In the UK | Android App Development Company in the UK | Web Application Development Agency in the UK | PHP Development Company in the UK | ASP.NET Development Company in the UK | Hire Developers in the UK | Hire Best iPhone App Developers in the UK | Hire Android App Developers | Hire Web Developer in the UK | Hire PHP Developers In The UK | Hire ASP.NET Developers in the UK