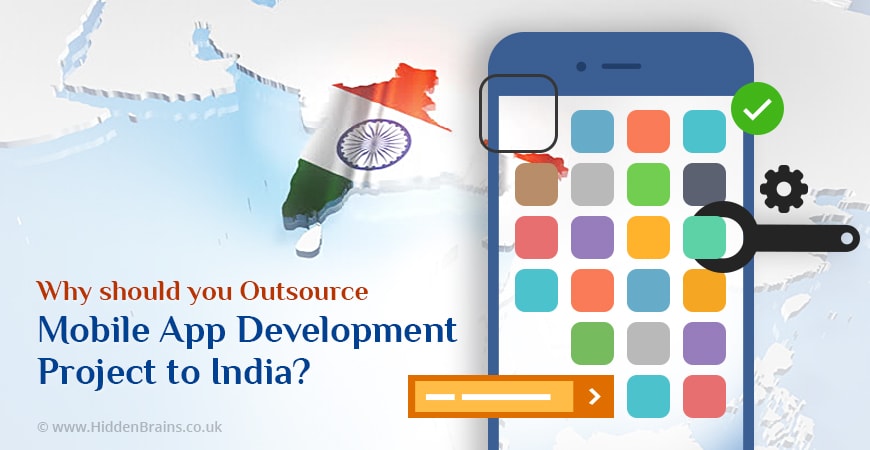 India is the hub to several mobile app development companies. In this blog we shall list down facts and reasons why India is the preferred destination for mobile app development projects.
Let's start with some core facts that could probably leave you by surprise. These numbers imply nothing but growing mobile culture of India
India ranked #1 and overpowered US in terms of total number of Google Play app downloads in 2016.
India is second largest smartphone producer in the market. This explains the fast rising trend of mobility along with increased reliability and demand of smartphone and corresponding mobile apps by Indian audience.
India is known for housing some excellent mobile app development companies that have the produced apps having particularly high engagement rate, when compared with apps developed anywhere else in the world.
India has now emerged as the world's 4th largest app economy.
These facts are the major reason for foreign investors to divert their attention to mobile app development firms of India.
Reasons to Outsource Mobile App Development to India
Aforementioned figures are compelling for one to lay their trust on growing mobile ecosystem in India. When you are convinced on that point, another alluring benefit that is hard to neglect is Indian mobile app development companies provide market-best price quotation for building business mobile apps.
Let's compare the total cost of development in US with outsourced work to India
With regards to a survey carried out recently considering more than 1000 projects' data including development of iOS, Android and Windows, following insights are derived:
On an average, a simple mobile app in India would be charged nearly about $4800 with approximate calculation of $15/hour spent in development.
On the contrary, the same project would be rated as $48,000 by calculating charges as $150/hour spent on development in the USA.
To conclude on these numbers, mobile app development in India is 10 times cheaper than that in the USA.
Scaling Opportunities in Indian Mobile App Development Market
Growth of mobile app market in India is not unknown after knowing about the facts mentioned above in this blog. Throwing more light on bright future of this market, following pointers are worth reading:
Mobile app ecosystem has grown by leaps and bounds in the last year.
Number of people interested in working in mobile industry is growing at a rapid rate.
This situation has opened up opportunities of employment for developers in Indians as well as international markets who demand for Indian professionals to work on mobile app projects.
Cost benefits and high-quality work delivered by mobile app companies in India have added to the reputation of outsourcing work to India. Do not be worried about outsourcing your mobile app development project to India as the reliability and quality of end result is second to none.